16/6 13th Artichoke Festival
;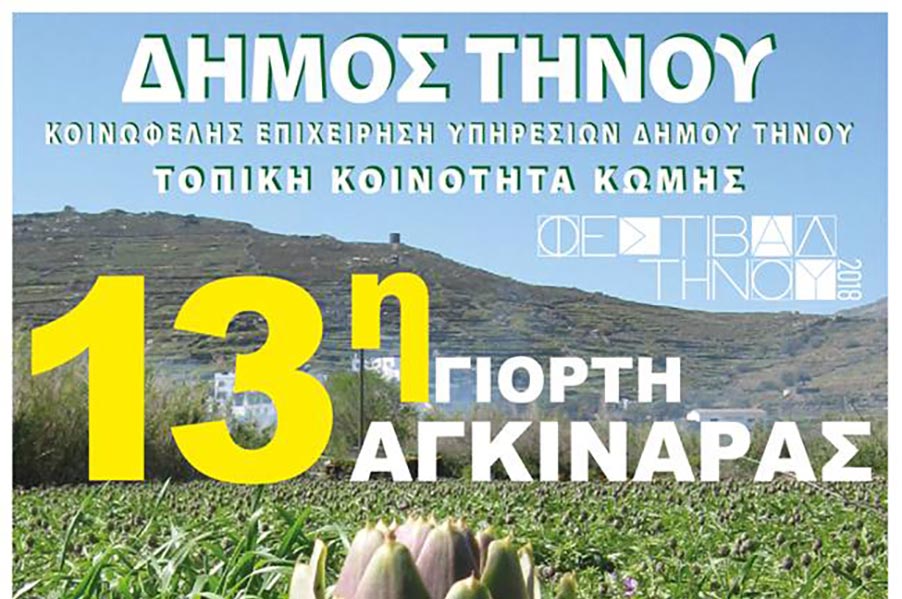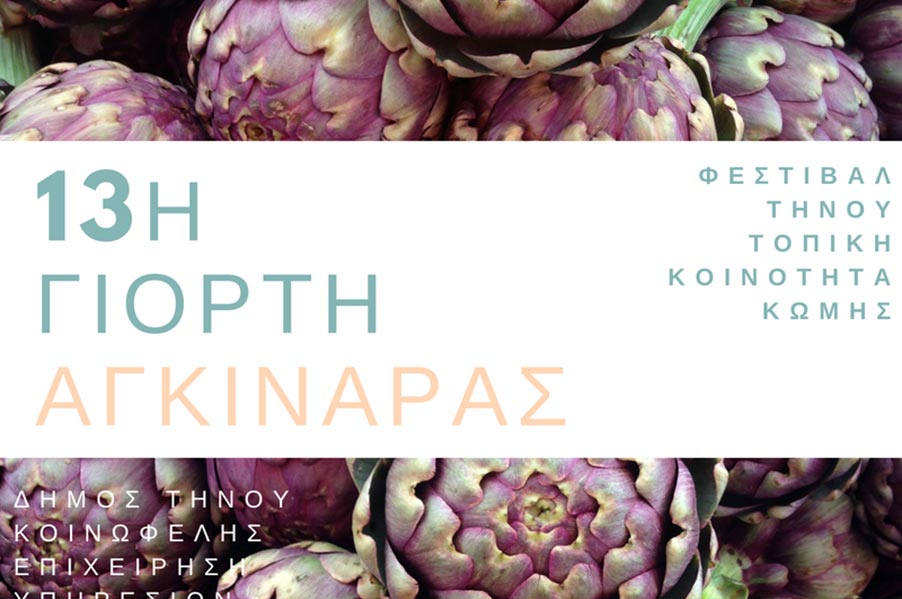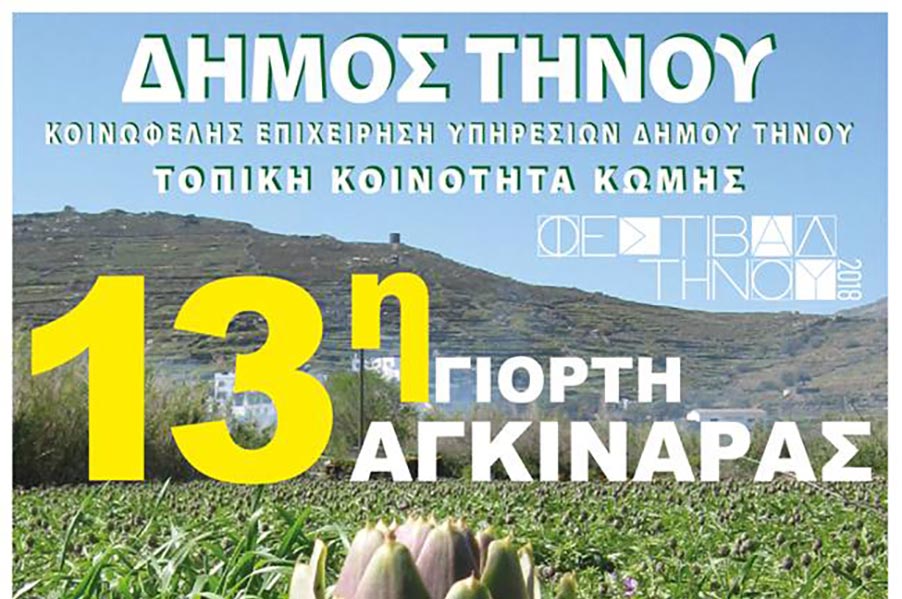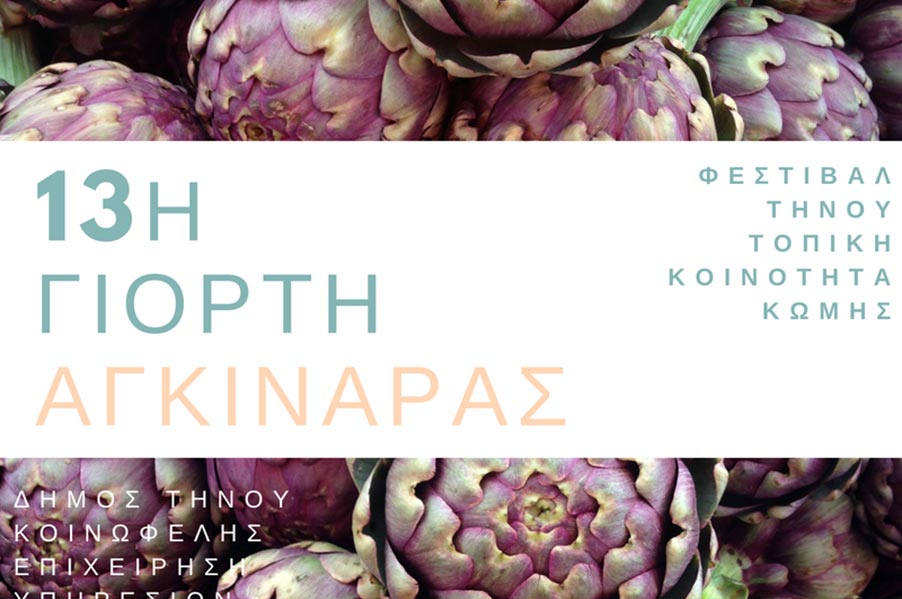 ---
Description
June 16 at 9:00 pm - June 17th at 12:00 am
In the framework of the Tinos Municipality Public Benefit Festival 2018, the 13th Artichoke feast will take place in the village of Komi on Saturday, June 16th.
A celebration that best illustrates the richness of the products and the hospitable mood that ... distinguishes the inhabitants of Tinos, comes for the 13th consecutive year in the beautiful village of Komi.
Every year the women of the village of Komi make their best and manage to impress local people and visitors by creating traditional and original recipes based on the artichokes offered by the village producers.
Special tastes, in sweet and salty versions, are offered to the lovers of food, under the sounds of live traditional music.
Being part of a series of events that revive the customs of the island's interior, the festival is embraced every year by a crowd of people.