;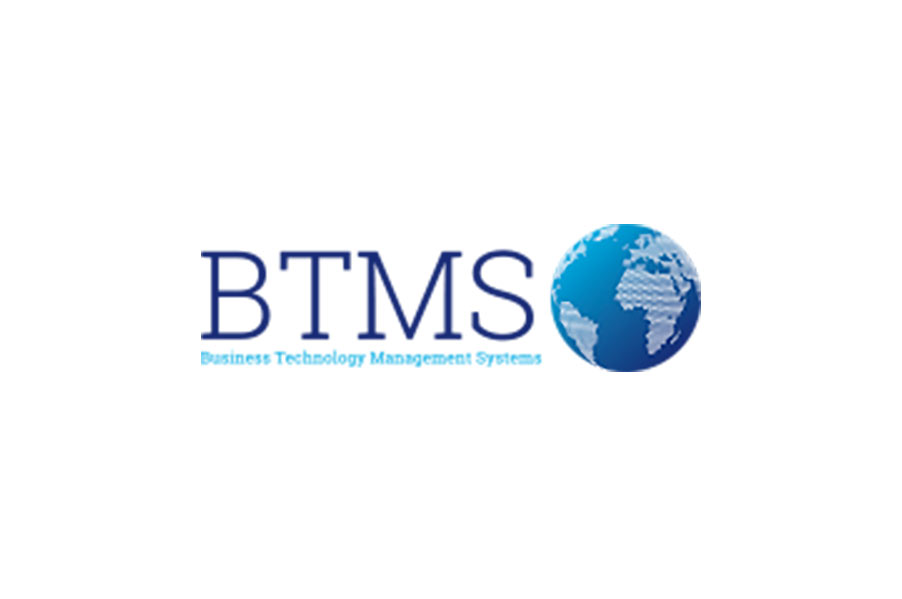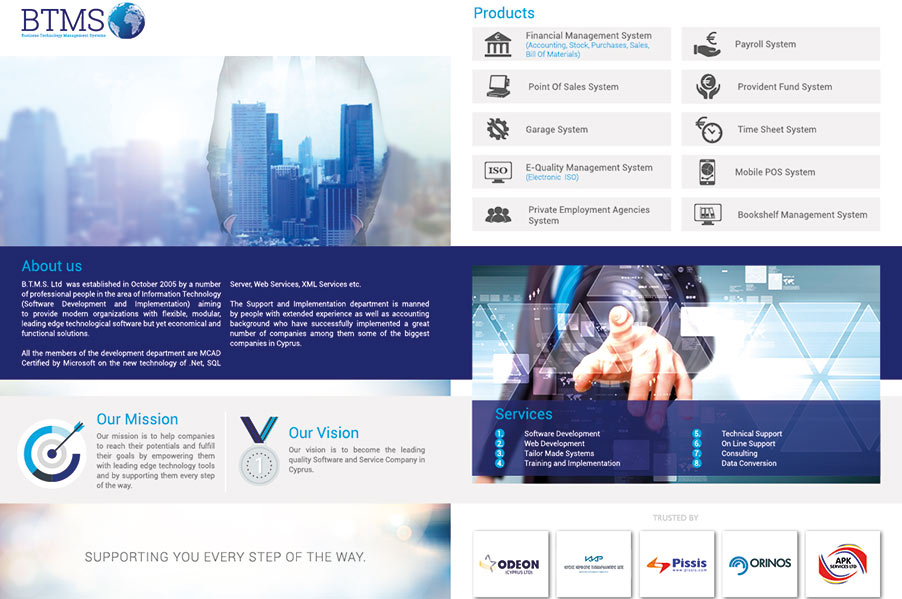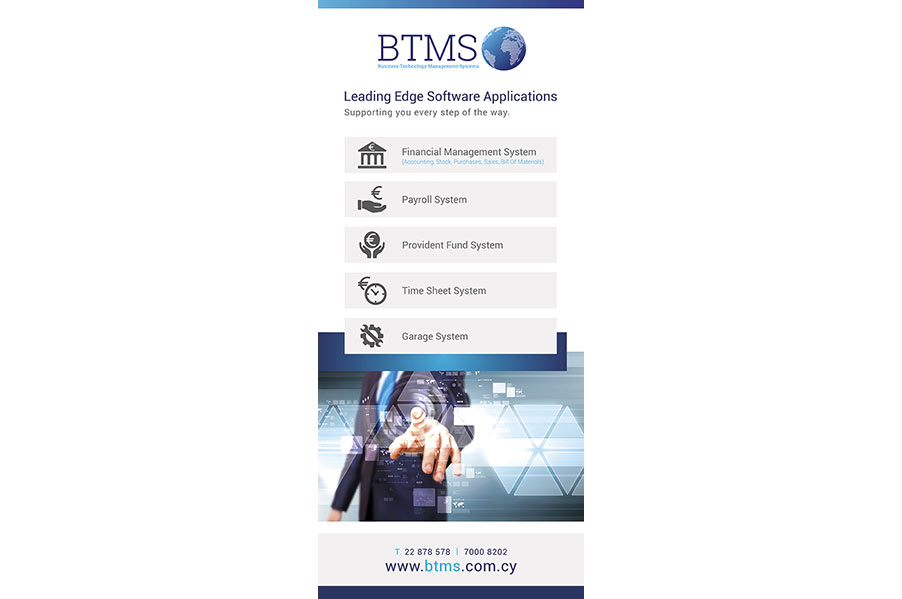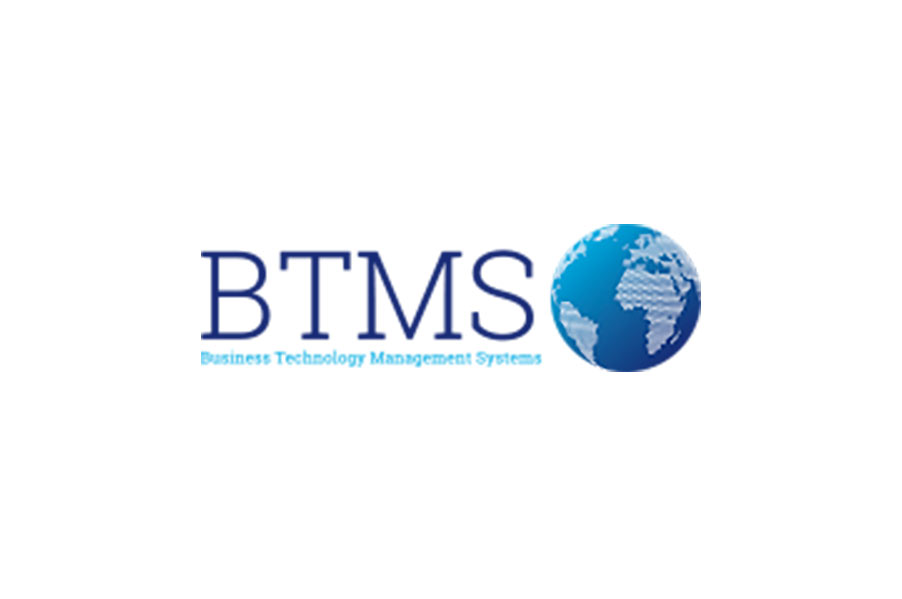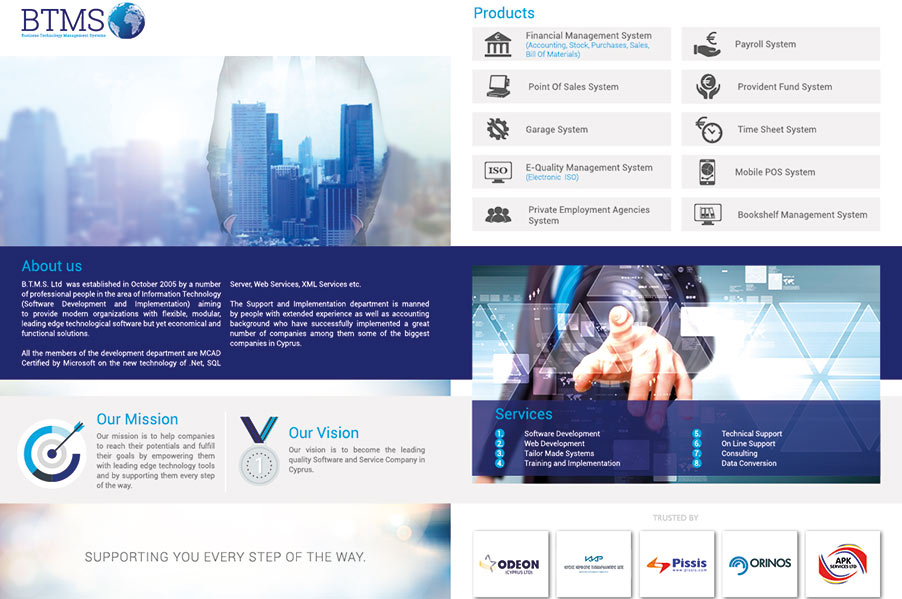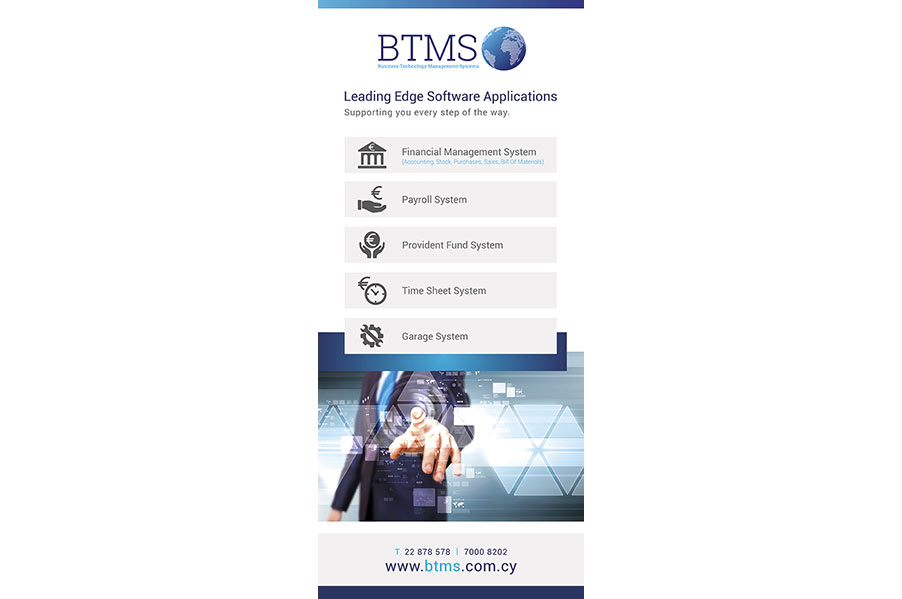 ---
Description
B.T.M.S. Ltd was established in October 2005 by a number of professional people in the area of Information Technology (Software Development and Implementation).
B.T.M.S. Ltd can provide its Business Software Package, custom made Software according to the needs of the client and development of web sides. Also can provide consultancy services on databases such as SQL Server, Oracle as well as on Web Systems.
Our mission is to help companies to reach their potentials and fulfill their goals by empowering them with leading edge technology tools and by supporting them every step of the way.
Products
- Accounting Software
- Payroll Software
- Garage Software
- Point of Sale (POS) Software
- Problem Tracking Software
- Timesheet Software
- Employment Agency Software