;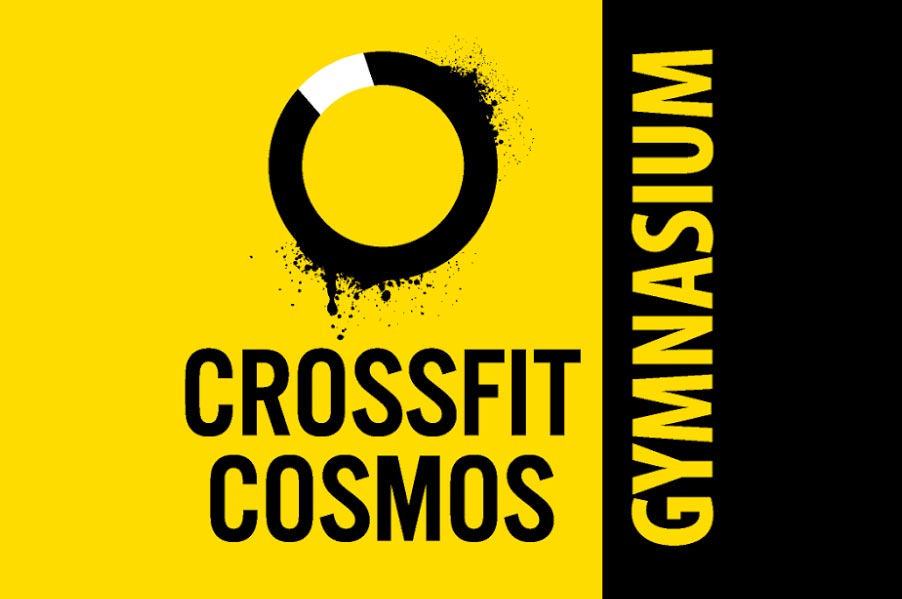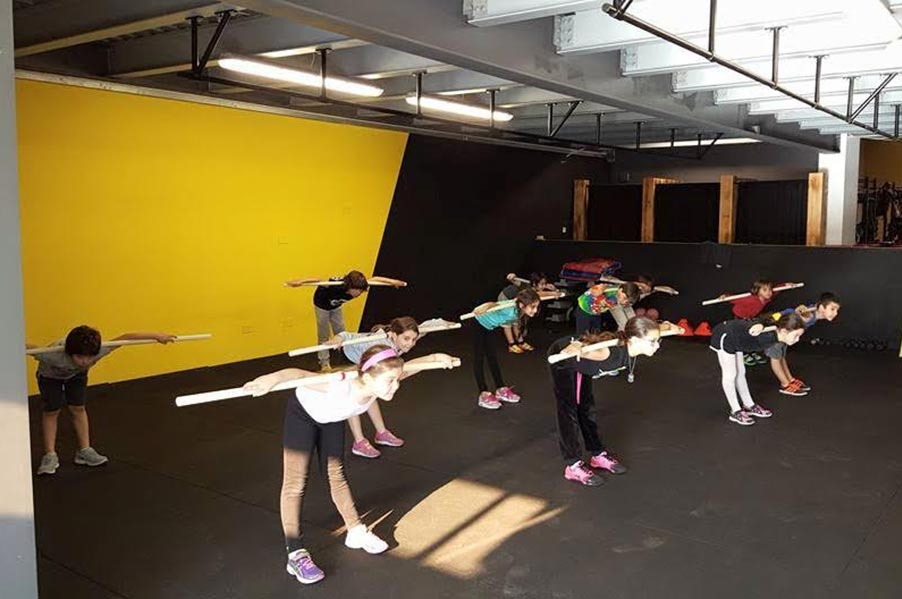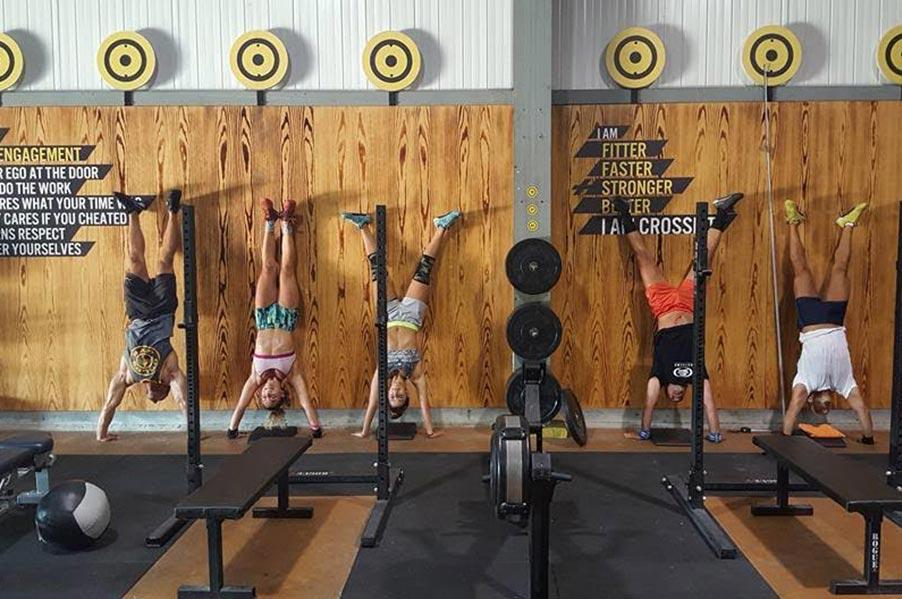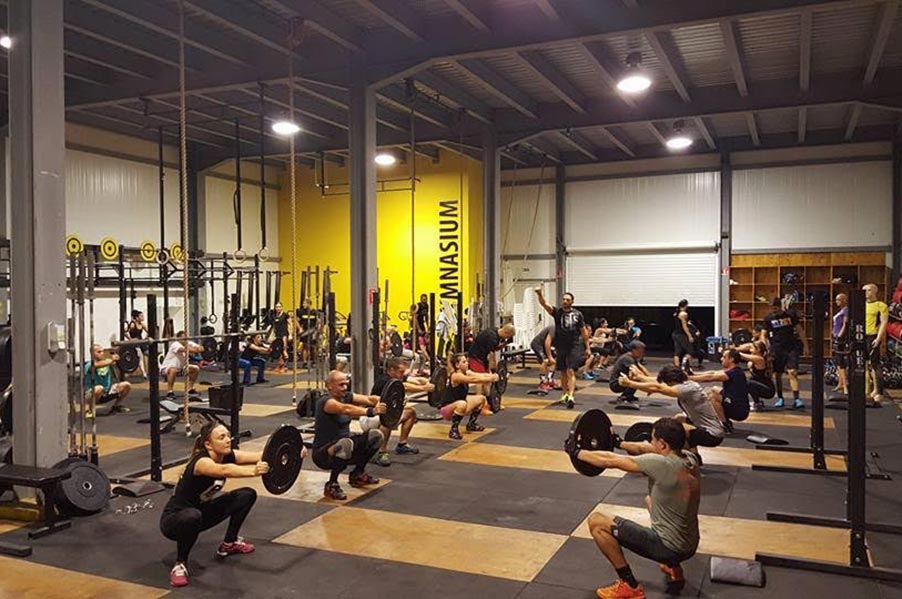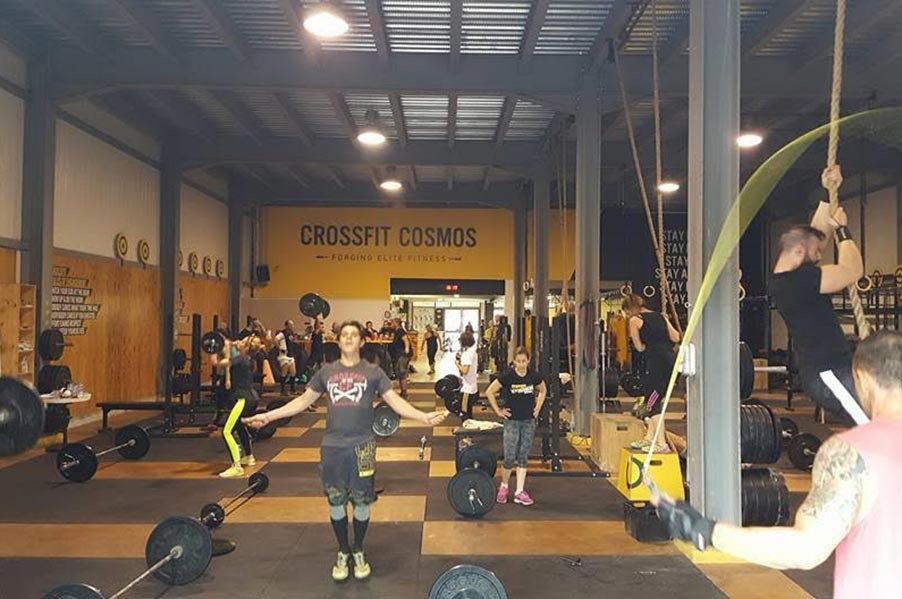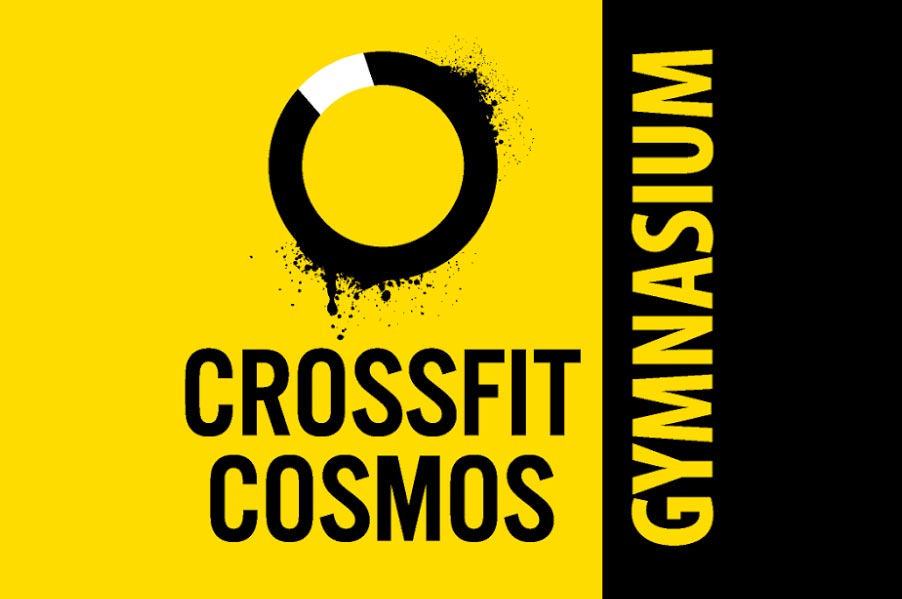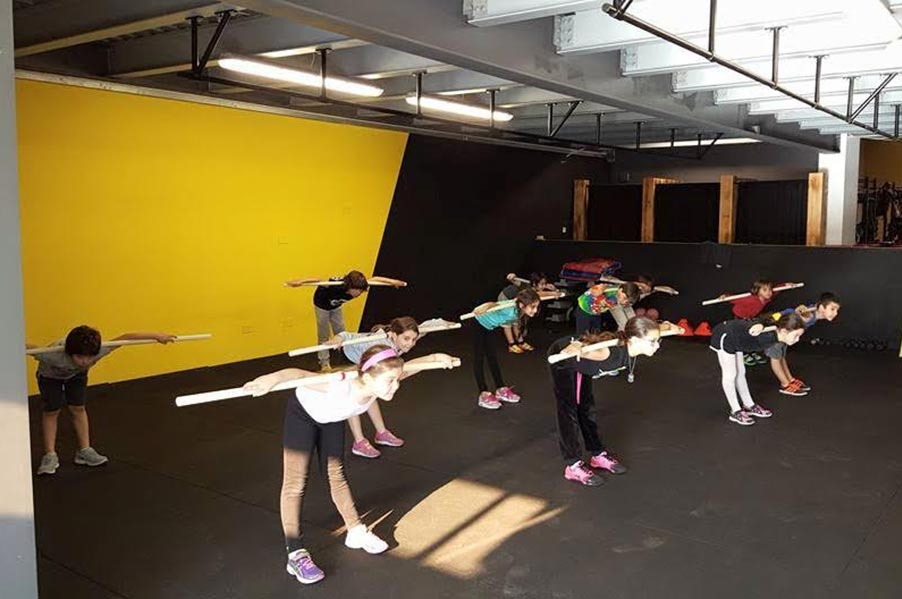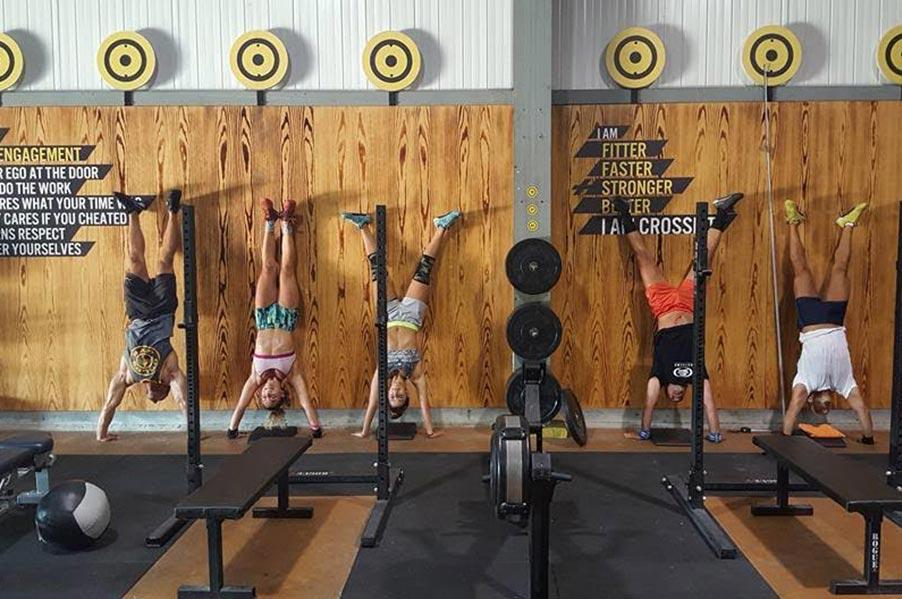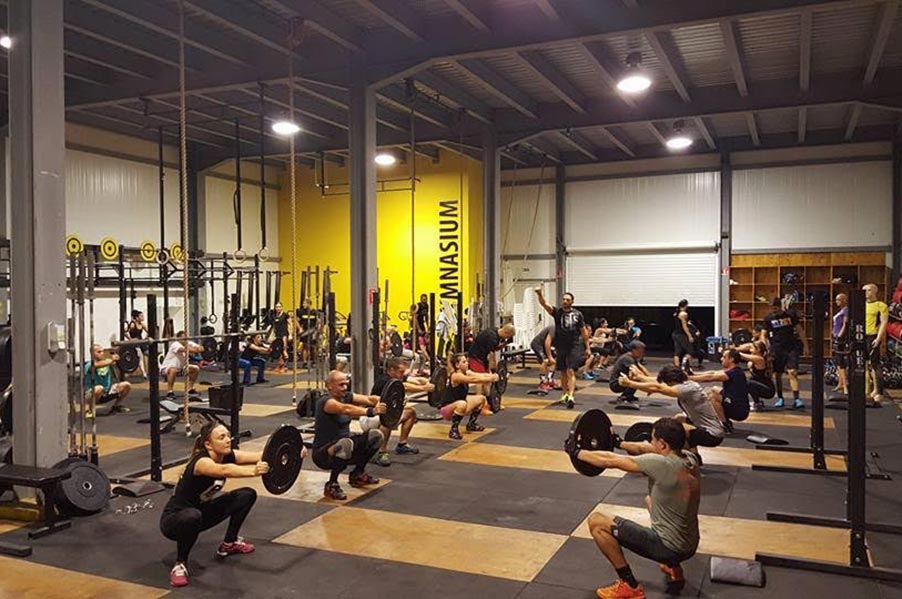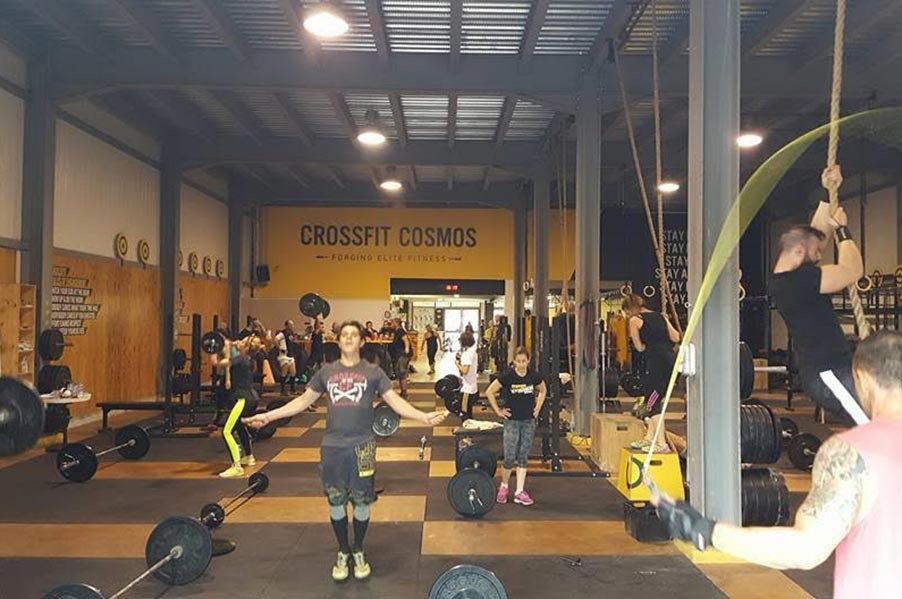 ---
Description
CrossFit is a strength and conditioning program consisting mainly of a mix of aerobic exercise, calisthenics (body weight exercises), and Olympic weightlifting. CrossFit, Inc. describes its strength and conditioning program as constantly varied functional movements executed at high intensity across broad time and modal domains, with the stated goal of improving fitness, which it defines as "work capacity across broad time and modal domains. Hour-long classes at affiliated gyms, or "boxes", typically include a warm-up, a skill development segment, the high-intensity "workout of the day" (or WOD), and a period of individual or group stretching. Some gyms also often have a strength focused movement prior to the WOD. Performance on each WOD is often scored and/or ranked to encourage competition and to track individual progress. Some affiliates offer additional classes, such as Olympic weightlifting, which are not centered around a WOD.
CrossFit gyms use equipment from multiple disciplines, including barbells, dumbbells, gymnastics rings, pull-up bars, jump ropes, kettlebells, medicine balls, plyo boxes, resistance bands, rowing machines, and various mats. CrossFit is focused on "constantly varied, high-intensity, functional movement, drawing on categories and exercises such as these: calisthenics, Olympic-style weightlifting, powerlifting, Strongman-type events, plyometrics, body weight exercises, indoor rowing, aerobic exercise, running, and swimming.
The tire flip, a movement sometimes seen in CrossFit training.
CrossFit programming is decentralized but its general methodology is used by thousands of private affiliated gyms, fire departments, law enforcement agencies, and military organizations including the Royal Danish Life Guards, as well as by some U.S. and Canadian high school physical education teachers, high school and college sports teams, and theMiami Marlins.
"CrossFit is not a specialized fitness program, but a deliberate attempt to optimize physical competence in each of 10 recognized fitness domains," says founder Greg Glassman in the Foundations document. Those domains are: cardiovascular and respiratory endurance, stamina, strength, flexibility, power, speed, coordination, agility, balance, and accuracy.
CrossFit appeals to both men and women alike and a recent statistical analysis showed that CrossFit participants were almost equally 50% male and 50% female.
Kids Cross Fit.
CrossFit Kids is not simply a scaled down version of CrossFit, it is entirely and absolutely CrossFit geared toward kids and their specific developmental needs.
CrossFit Kids is the principal strength and conditioning program for many young athletes and the primary P.E. program for many home schools, charter schools. It is used by athletic teams, martial arts schools and many parents that want their kids to grow up healthy, strong and have a life long love of working out thus avoiding the common problems associated with childhood inactivity and obesity. Our program delivers a fitness that is, by design, broad, general, and inclusive. Our specialty is not specializing. Healthy living requires that our kids push, pull, run, throw, climb, lift, jump, effectively and safely regardless of whether or not they play athletics. Athletics is a specialized pursuit. Our goal is to support the specialist, but reward the generalist.
The CrossFit Kids program is designed for universal scalability making it the perfect application for any committed individual regardless of experience. We've used our same routines for 4 year olds and elite high school athletes. We scale load and intensity; we don't change programs.
The needs of our second graders and our high school wrestler differ by degree not kind.
Timetables:
Mon-Fri: 7:00 am - 10:00 am, 1:00 pm - 8:30 pm
Sat: 9:00 am - 12:00 pm
Sun: 10:00 am - 12:00 pm