Larniotissa (Panagia Larniotissa)
;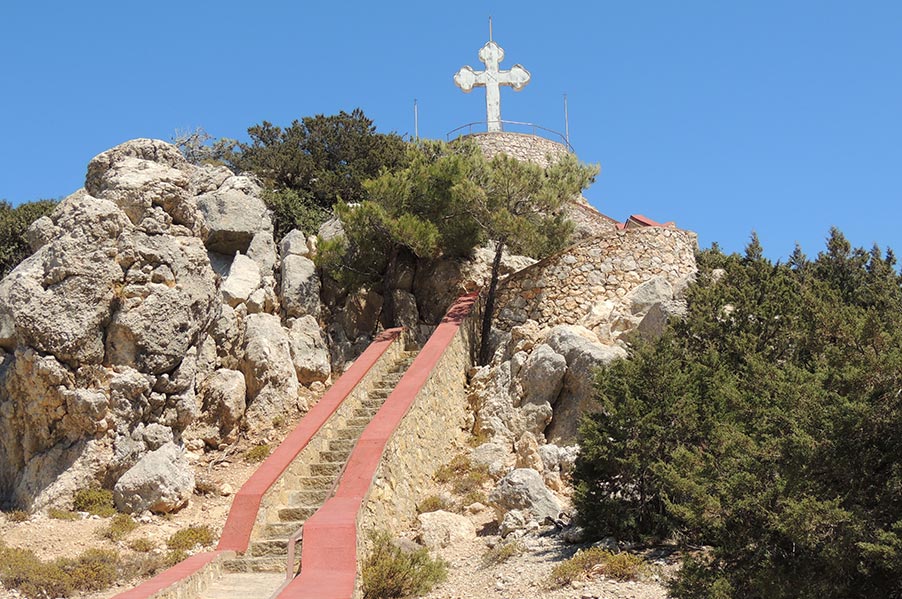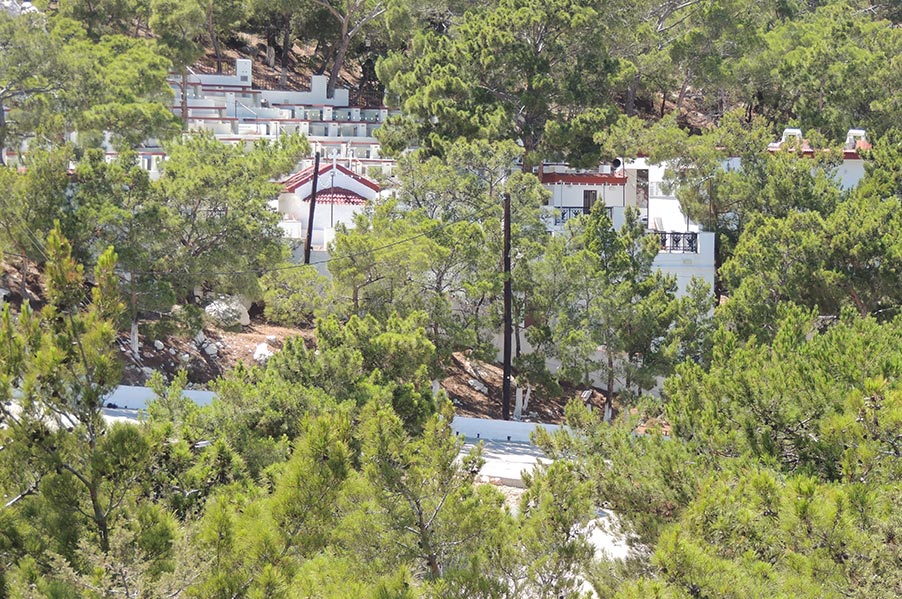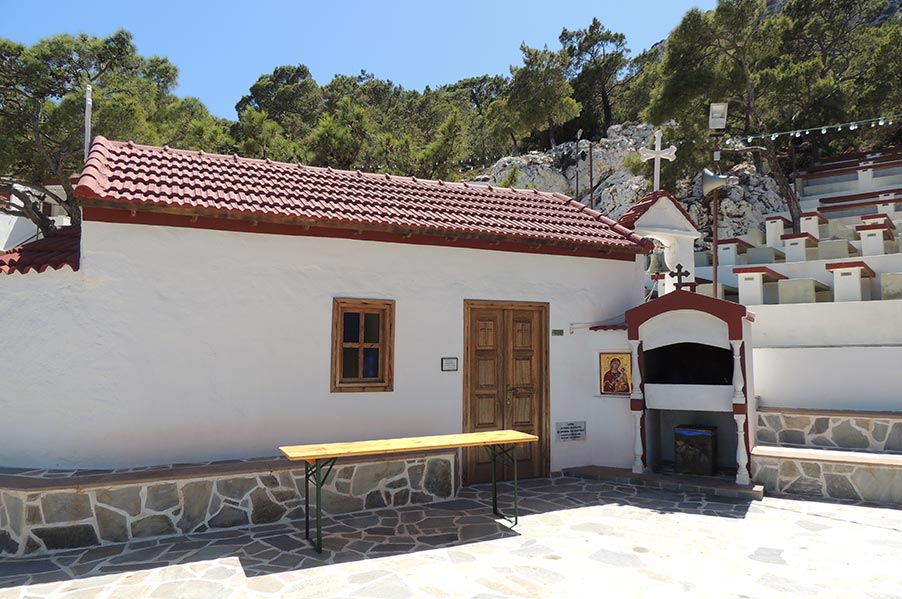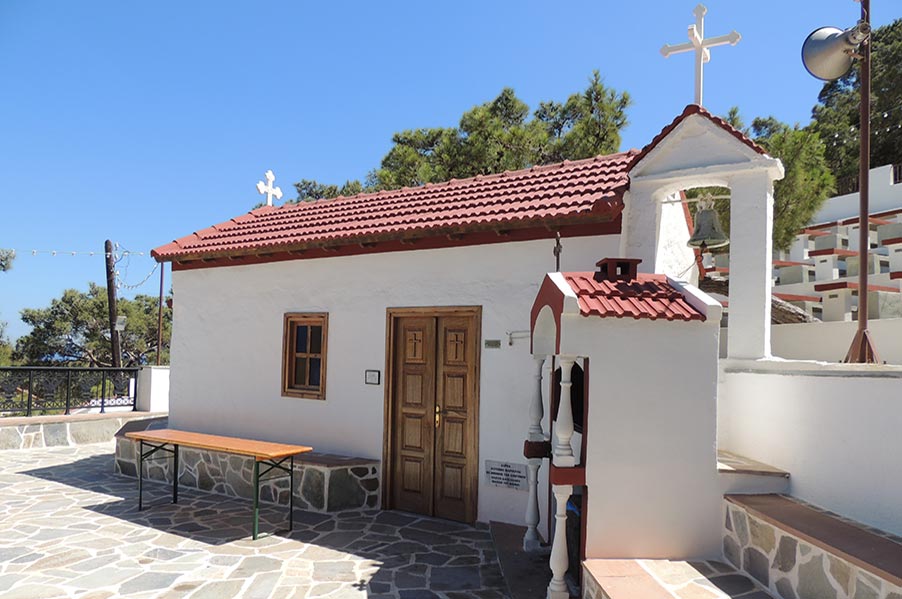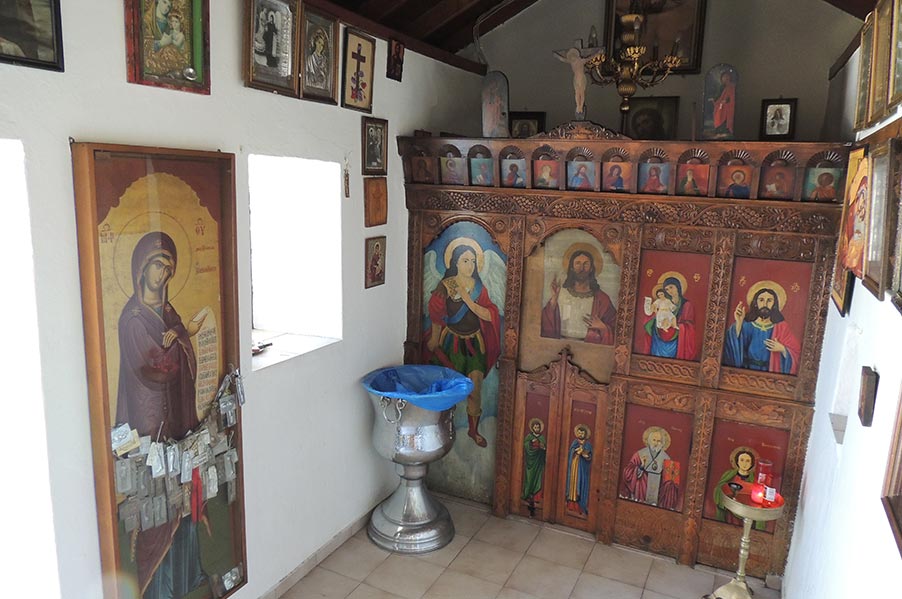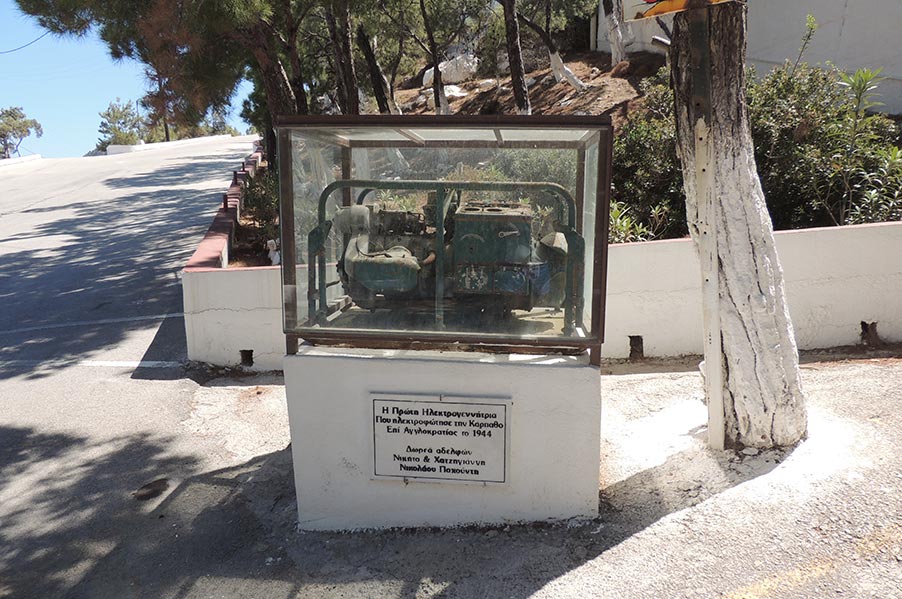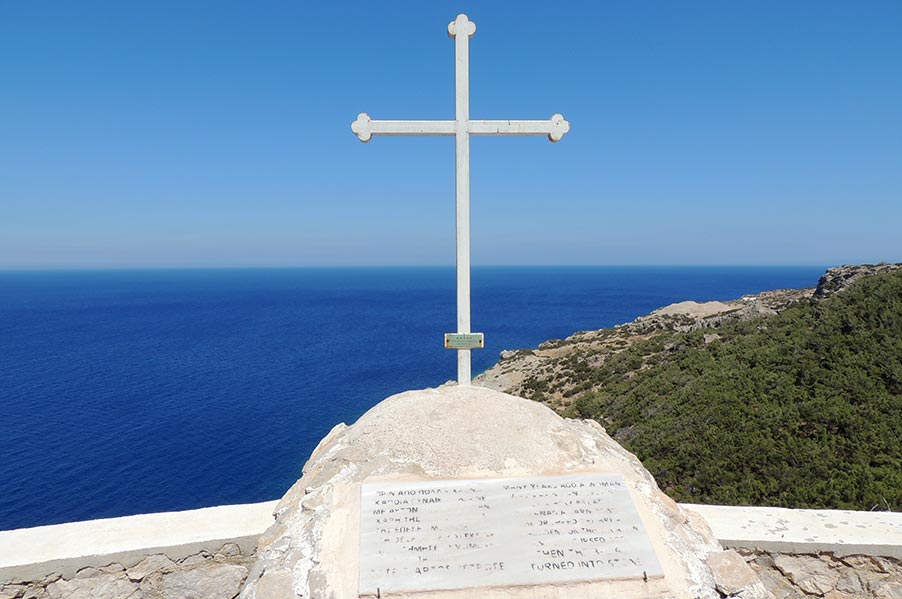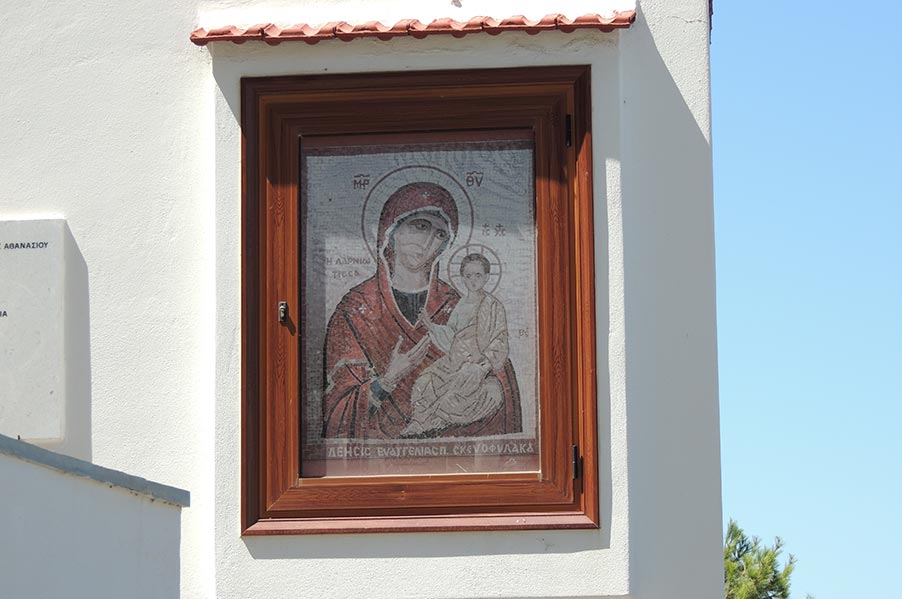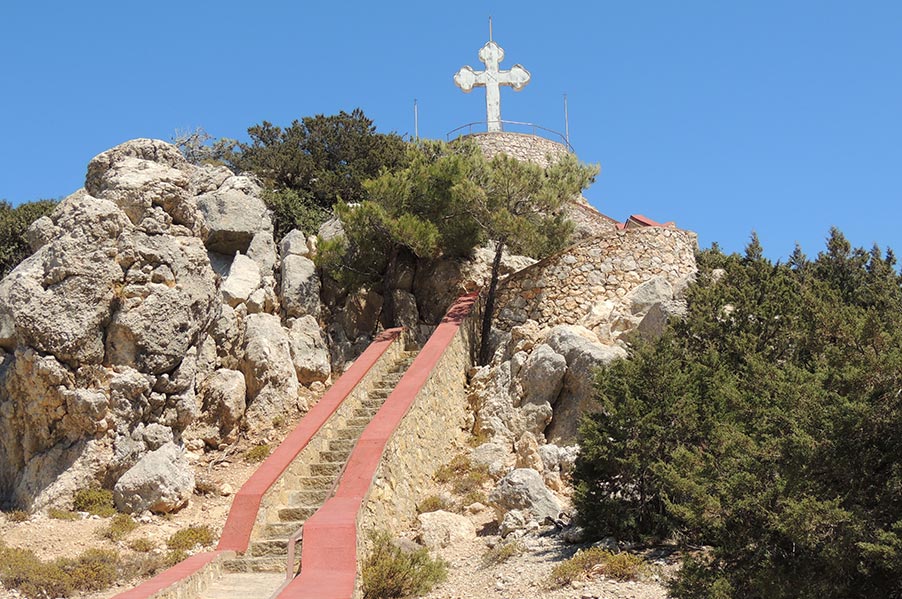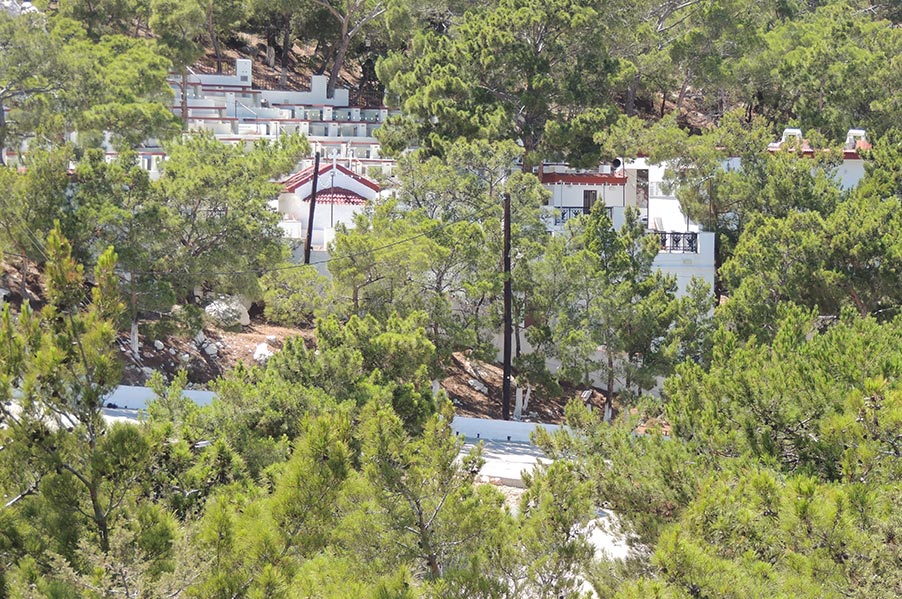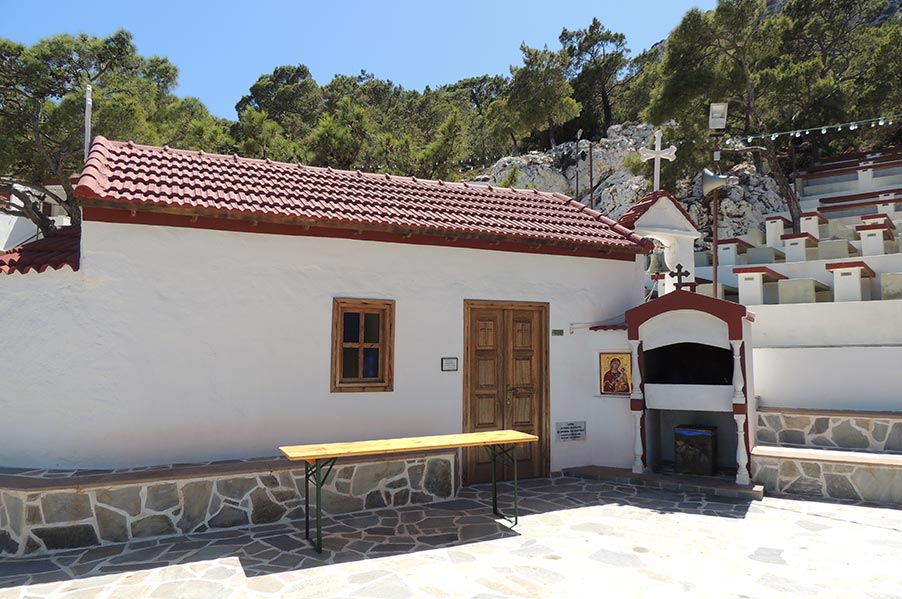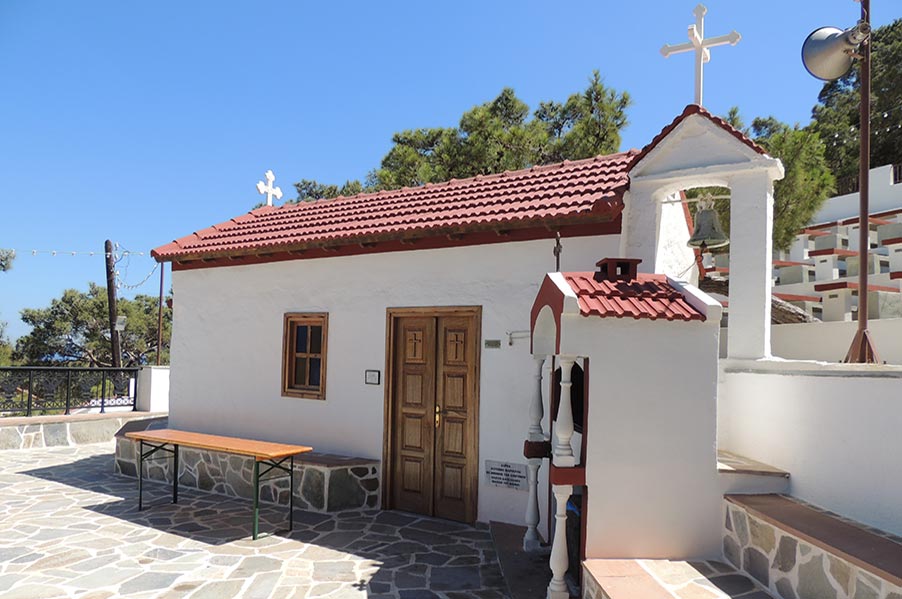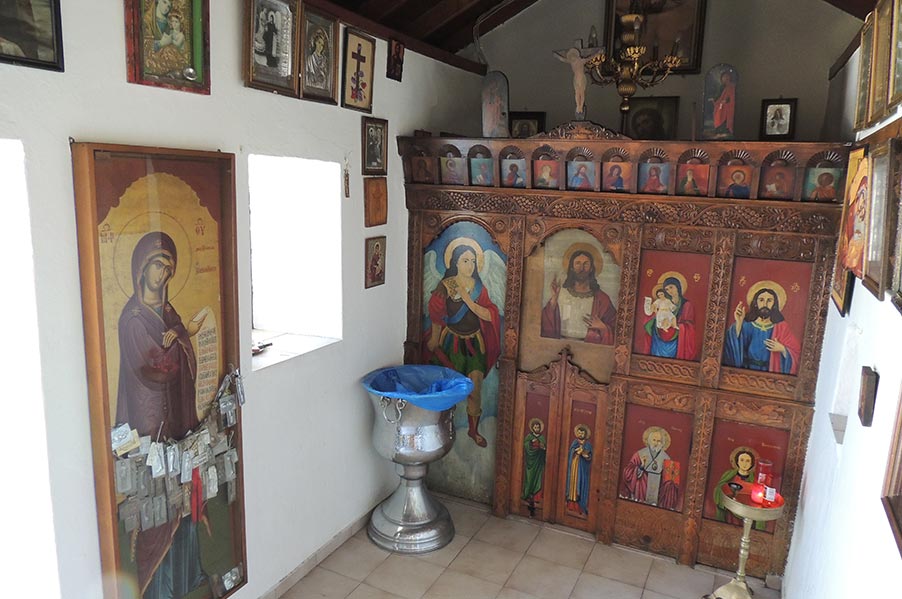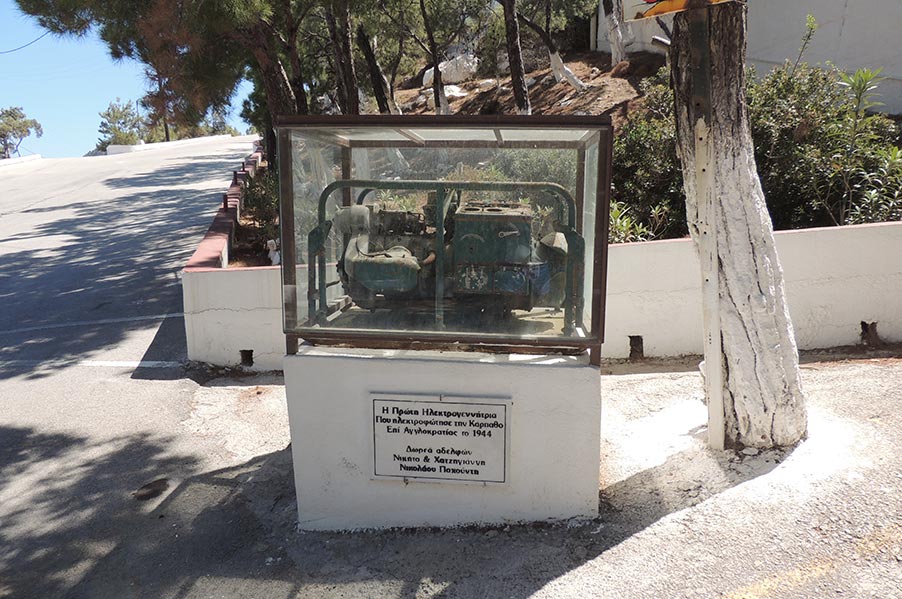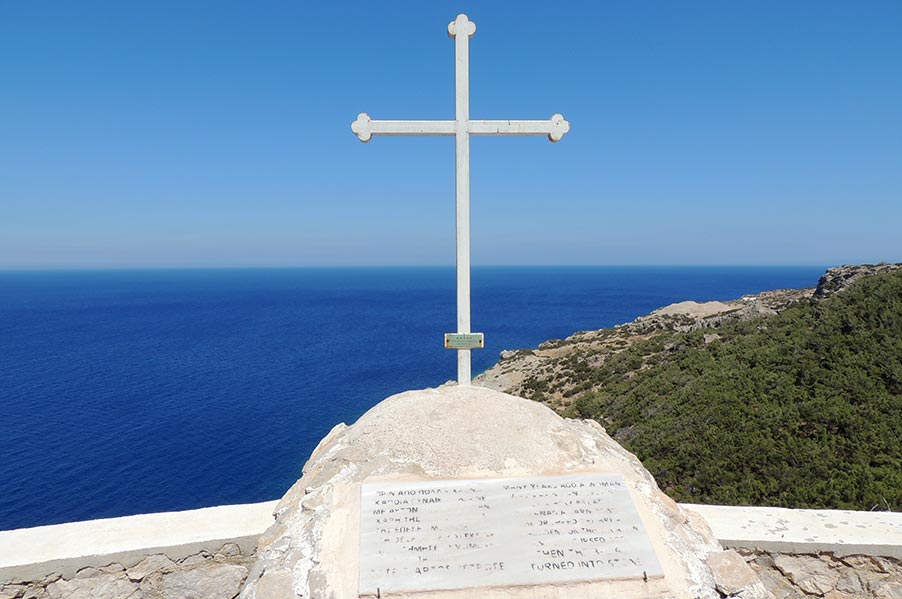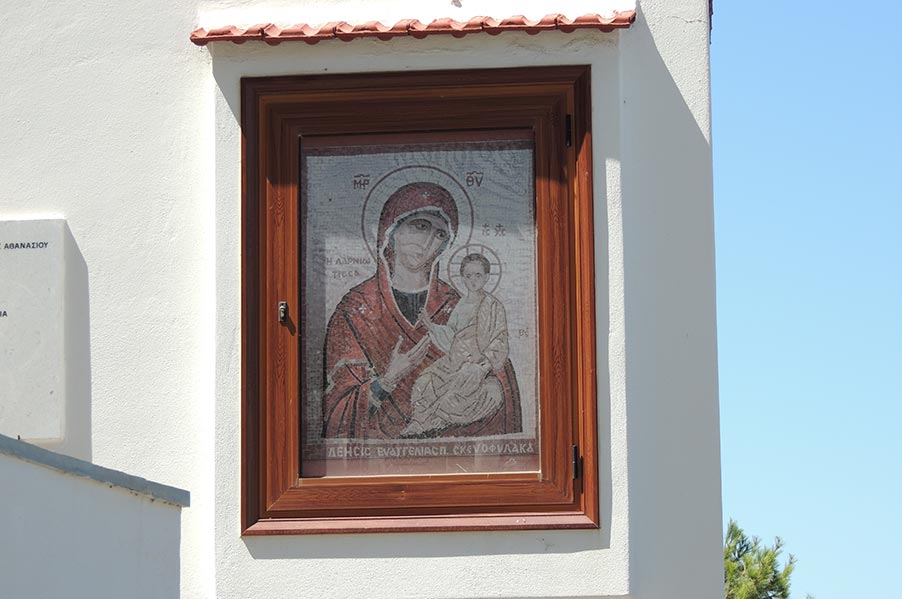 ---
Description
The history Panagia Larniotissa is based on a miracle that happened a few hundred years ago, when pirates used to attack Karpathos island. During one attack, they kidnapped a young boy and from that moment on his mother started praying for 30 years, hoping to see again her son. One time, while praying in another church very close to Larniotissa, she heard a voice calling her to come closer, where she found an icon and moments later she saw her son who had escaped.
Because of the icon that was found there, the first church was built at this point before 1900. This is a beautiful landscape, a wonderful forest, just a few kilometers from Pigadia. People started celebrating for the church on the 8th of September, because this date is Virgin Mary's birthday (the same day when the icon was found). The church was rebuilt after 1900 and took the shape it has nowadays. The yard outside the church has this final shape the last 15 years and thousands of people are coming each year on the 7th of September for this big religion celebration (you can read more in the events section).
One more remarkable point is the stone bread, which you can see on the left, about 800 meters before you reach Larniotissa church. This holy bread is said to have turned to stone, when a mother was carrying it and her little child on the way to the church. But she cursed for a reason and it became stone.
On the opposite side of the church, you can see a huge cross or you can also walk up there from the stairs. You will have a breathtaking panoramic view of the deep blue ocean and the forest.
The final point is the first electric generator of Karpathos, that brought electricity in the island for first time, while Karpathos was under the British rule, in 1944. The generator is on the beginning of the stairs you climb to reach the monastery.