Peace & Friendship Stadium
;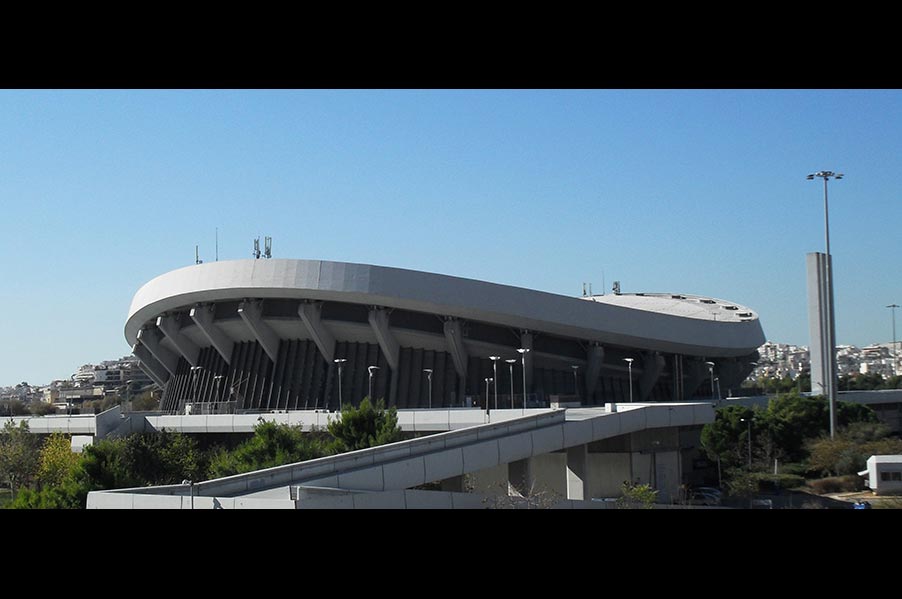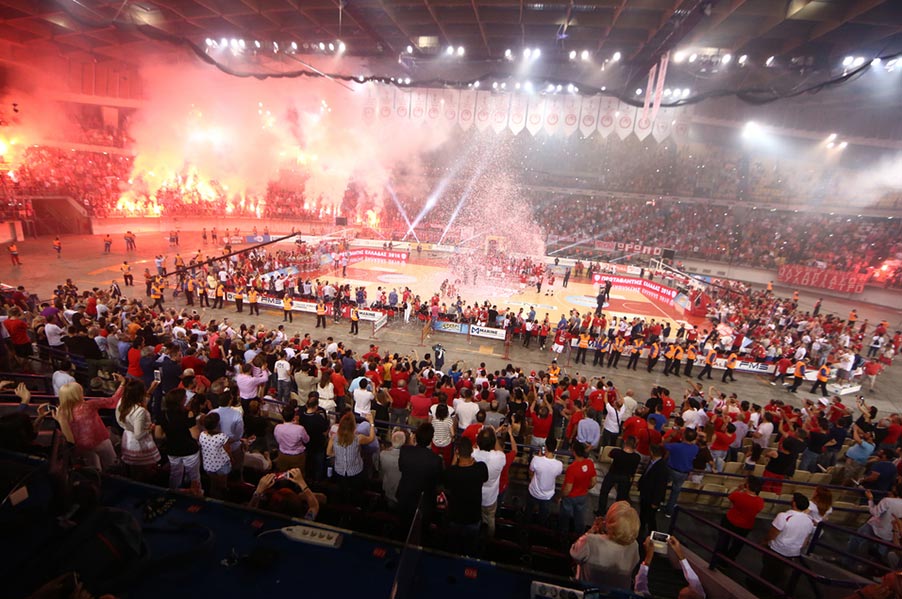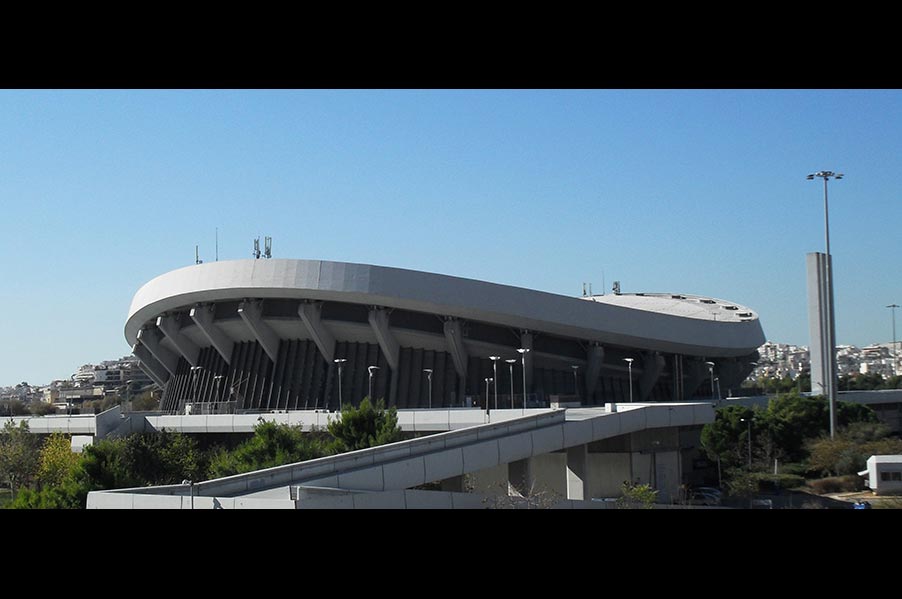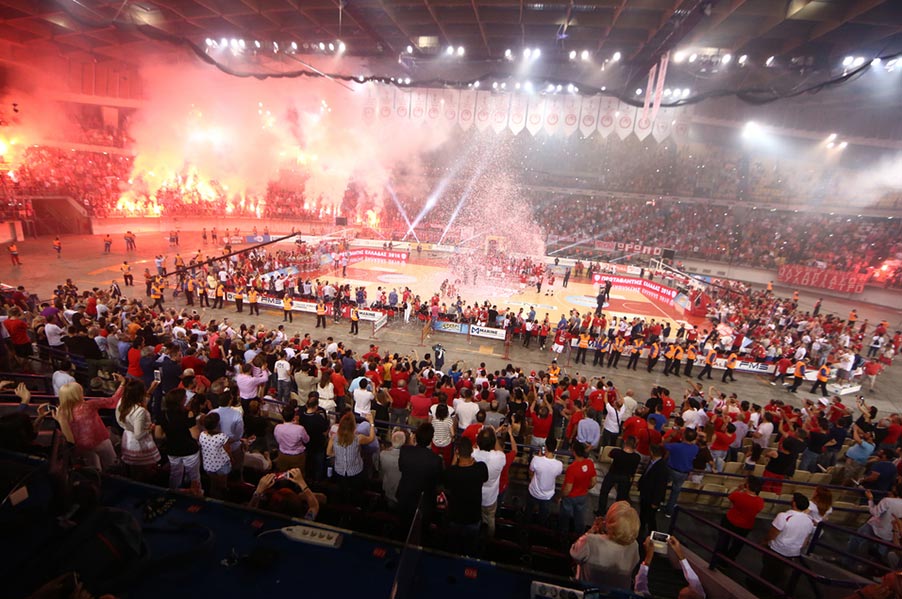 ---
Description
The Peace and Friendship arena is commonly known by its initials, SEF. It was designed by the architectural office of "Thymios Papagiannis and associates" and its construction cost 8 billion drachmas, in 1983 prices, i.e. 24 million euros. It received the Golden Prize in the world competition of 1991 held by IAKS (International Working Group for the Construction of Sports and Leisure Facilities).
The Peace and Friendship Stadium is one of the most modern indoor stadiums in Europe. It was inaugurated in February 1985, at Neo Faliro area, next to the sea. The capacity for the basketball games is 11.600 spectators. It should be pointed out that it can be evacuated in 3 minutes!
Many important sport events have been held here: The European Athletics Indoor Championships, the Final of the European Champions Cup (Cibona Zagreb-Real Madrid) in 1985, the EUROBASKET of 1987, the Final of the European Cup Holders Cup (Real Madrid-Caserta) in 1989.
It is a stadium with ultra modern facilities: Auxiliary halls, training halls, changing rooms, medical centers, telephone centers, electronic boards, press and radio-TV tribunes. It is conveniently placed near the bus and subway lines of Athens and Piraeus.
SEF was used during the 2004 Olympic Games, hosting the volleyball tournaments (qualification games and the finals). The stadium remained closed from April 2002 till the beginning of 2004, so that all necessary renovations, costing a total 7.300.000 euros.
SEF is the Olympiacos home since the beginning of the '90s and the great basketball empire of "Thrylos" was built there.
The great athletic tournaments that have been hosted in the stadium are:
- Basketball: World Championship (1998), European Championship (1987), European Championship Winners Cup Final (1985), Final Four (1993), European Cup Winners Cup Final (1989).
- Volleyball: World Championship (1994), European Championship (1995), Final Four of the European Championship (1992 & 1993), European Cup Winners Cup Final Four (1996) and Top Teams Cup (2005)
- Track and Field: European Indoors Championship (1985)
- Wrestling: World Cup (1988) and Championship (1999), European Championship (1996)
- Gymnastics: World Championship (1991), European Championship -(1990)
- Weight Lifting: World Championship (1999)

Source: http://www.olympiacosbc.gr/en/team-en/peace-friendship-arena.html