;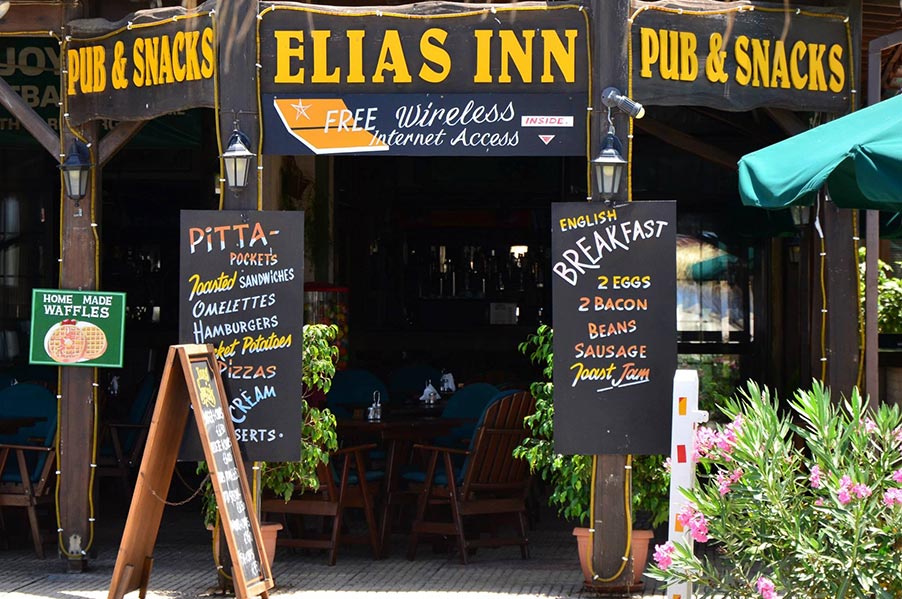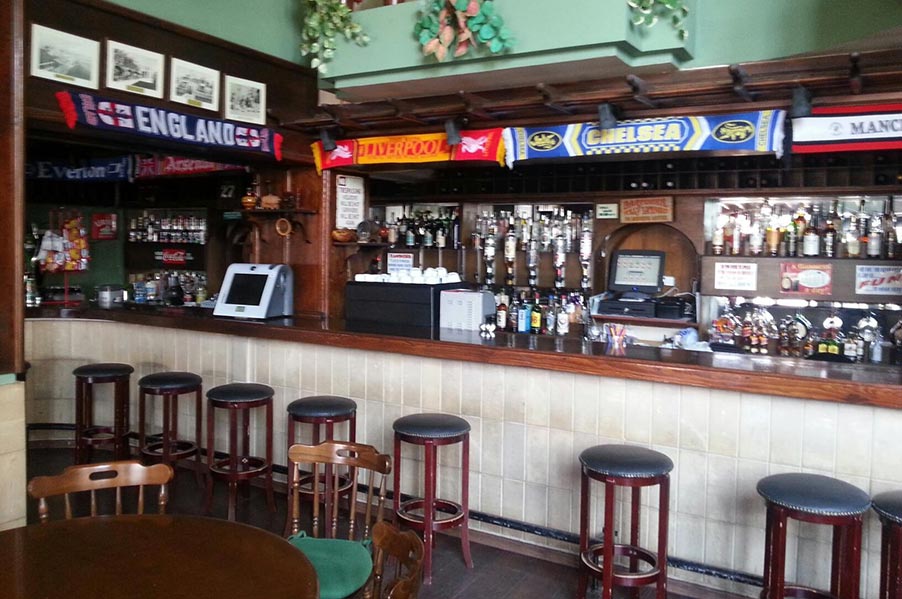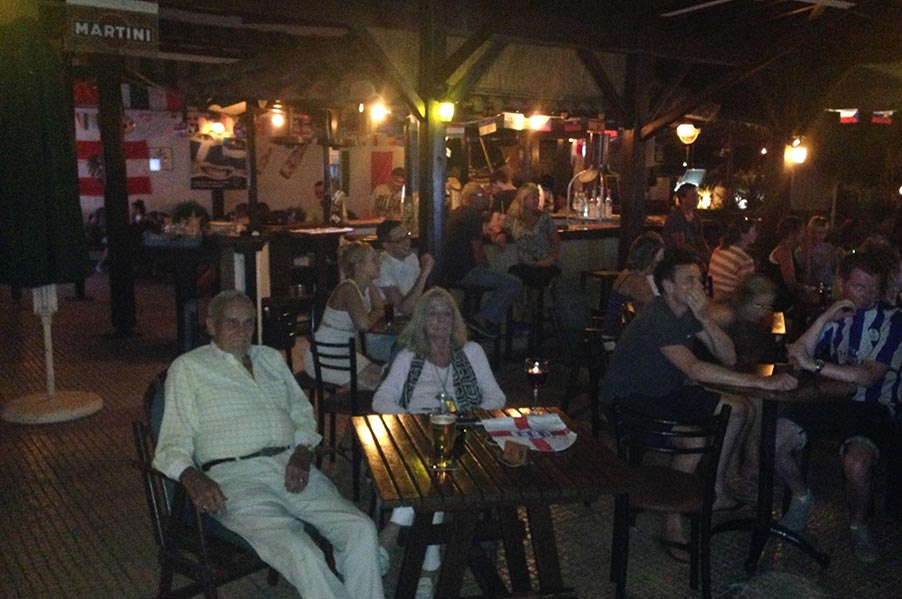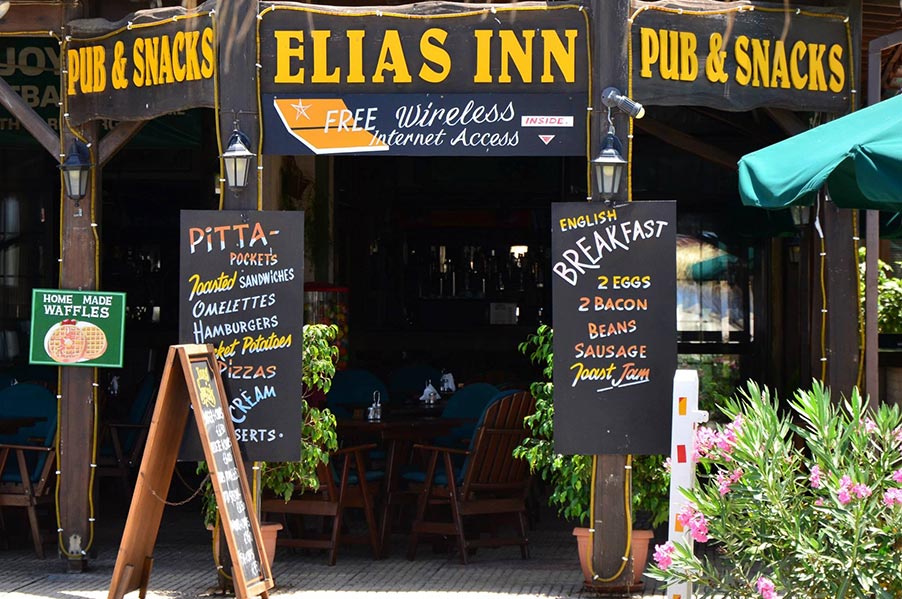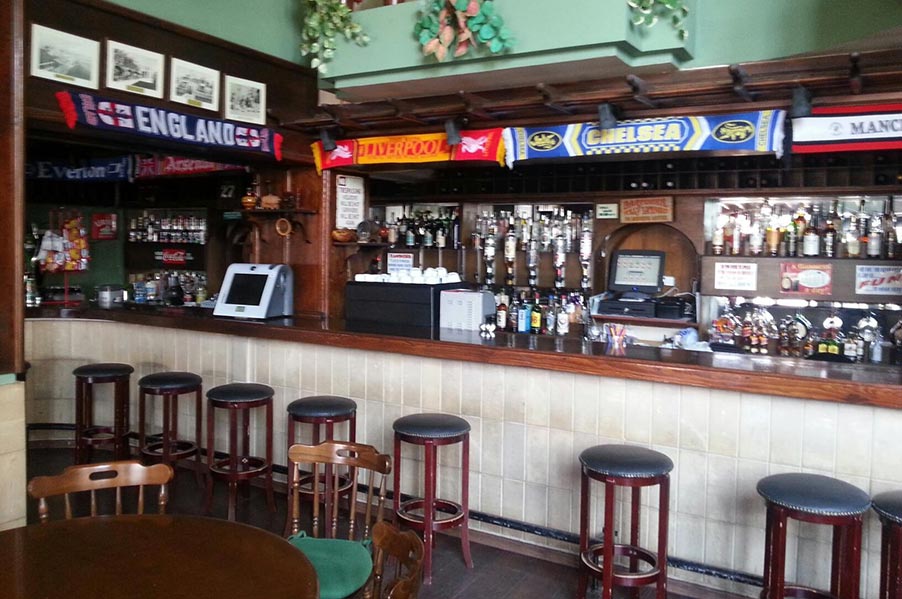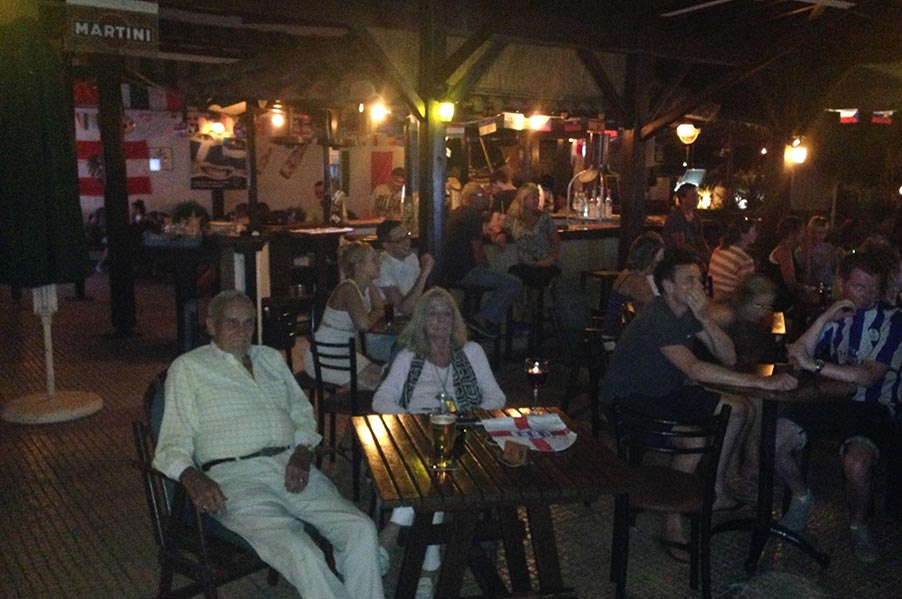 ---
Description
Short Description:
Elias Inn Pub is the only traditional pub in Latchi, Polis. We show all live sporting events. We serve breakfasts, lunches and dinners.
Description:
Up and running since 1992, Elias Inn combines all those elements that make up a great pub. Tradition, variety of cold beers and spirits, a delicious kitchen menu, live sports and friendly staff. Literally only a few steps away from the beach, it is truly the place to be when visiting the Polis and Paphos area.
All your favourite sporting events available live on five large screens.
Pool table and free internet access.
Elias Inn & Ilios Beach Bar
Contacts:

Address:
Akamantos Avenue, Latchi, 8840 Polis, Paphos, Cyprus
P.O Box 66181

For Reservations or Job Vacancies:
Mob. + 357 99661655.
Tel: + 357 26322281
Fax: + 357 26322255
Email: bitsa.mitsingas@gmail.com
Opening Hours:
Mon – Thu: 08.00 – 02.30
Fri – Sun: 08.00 – 03.00