;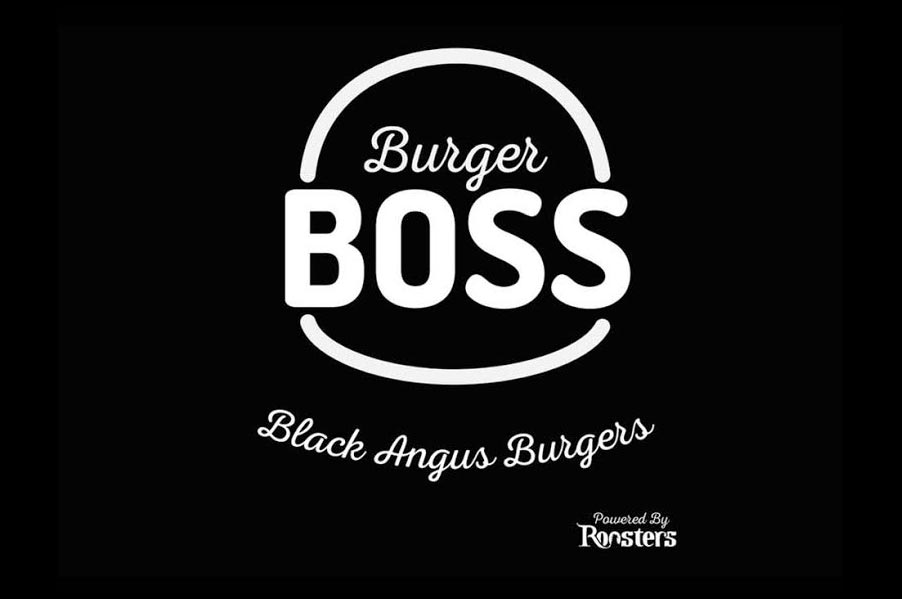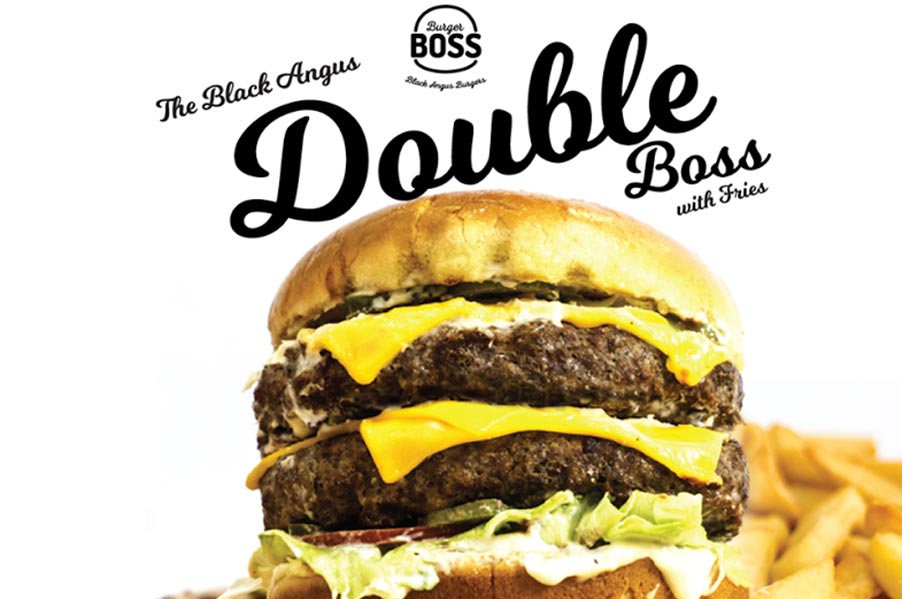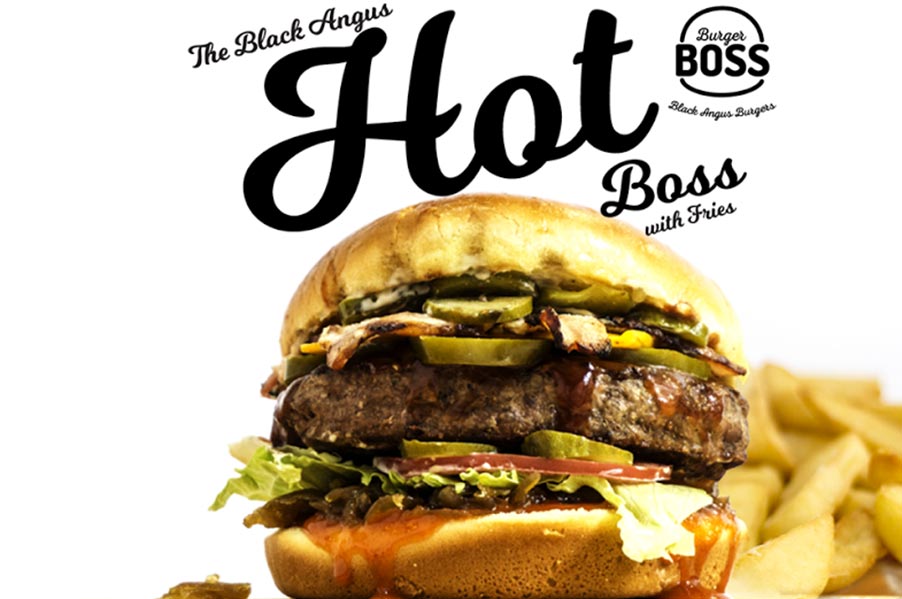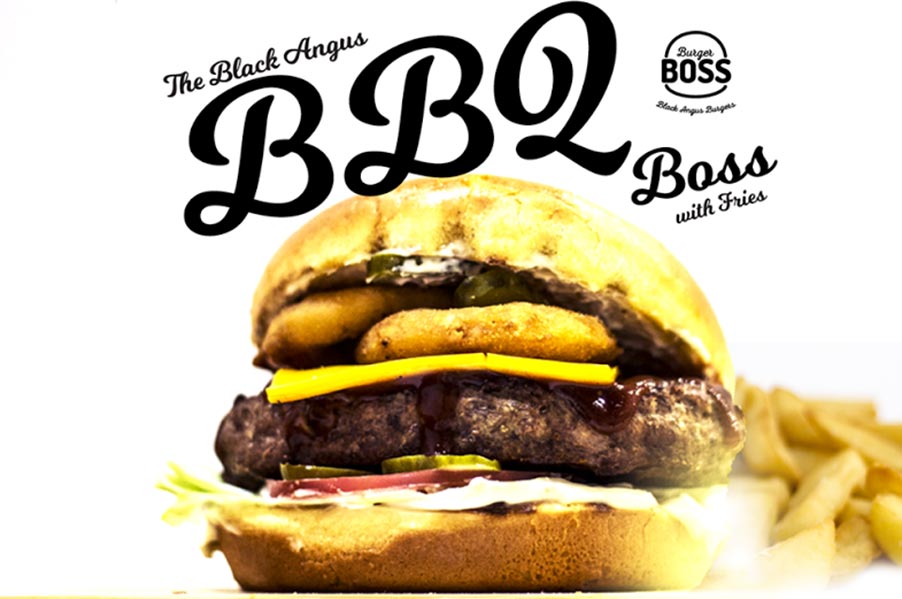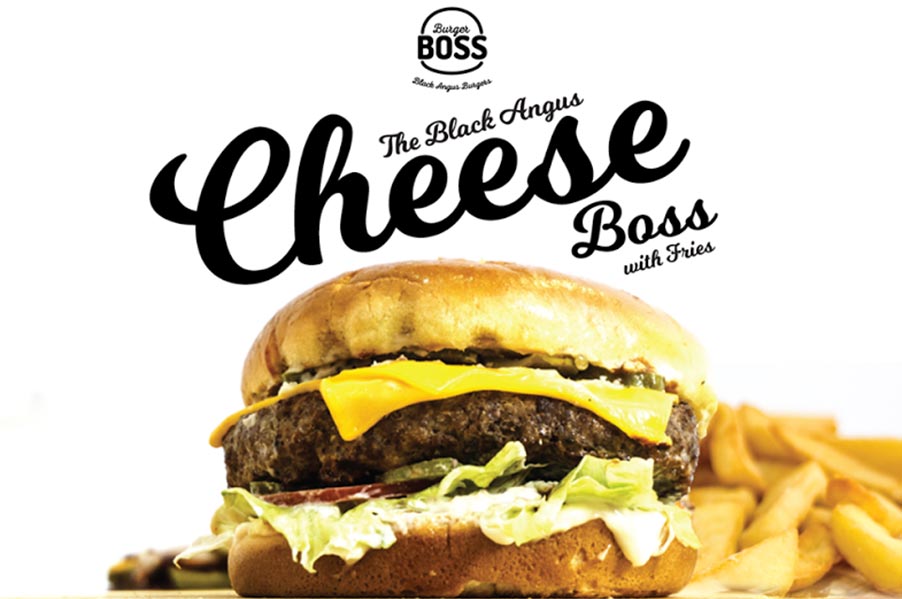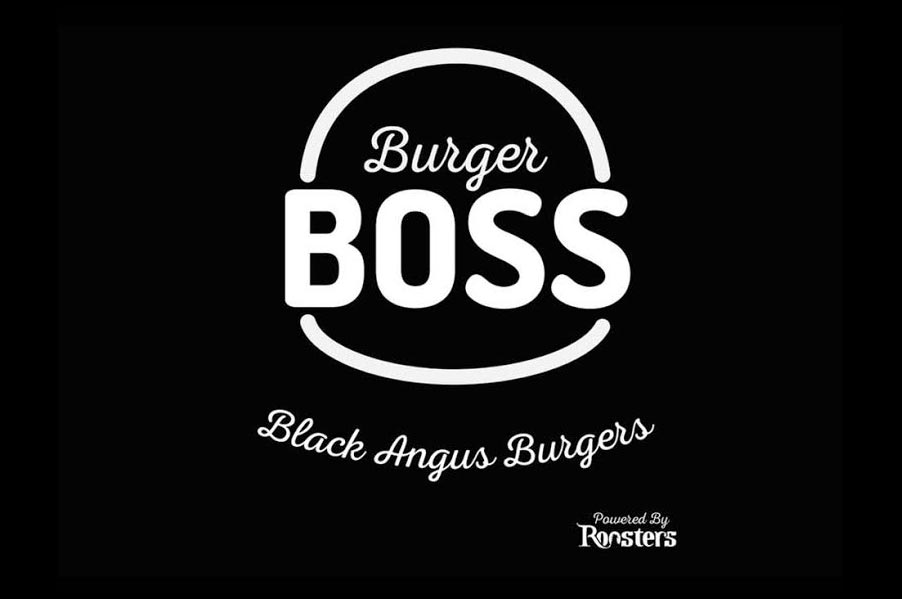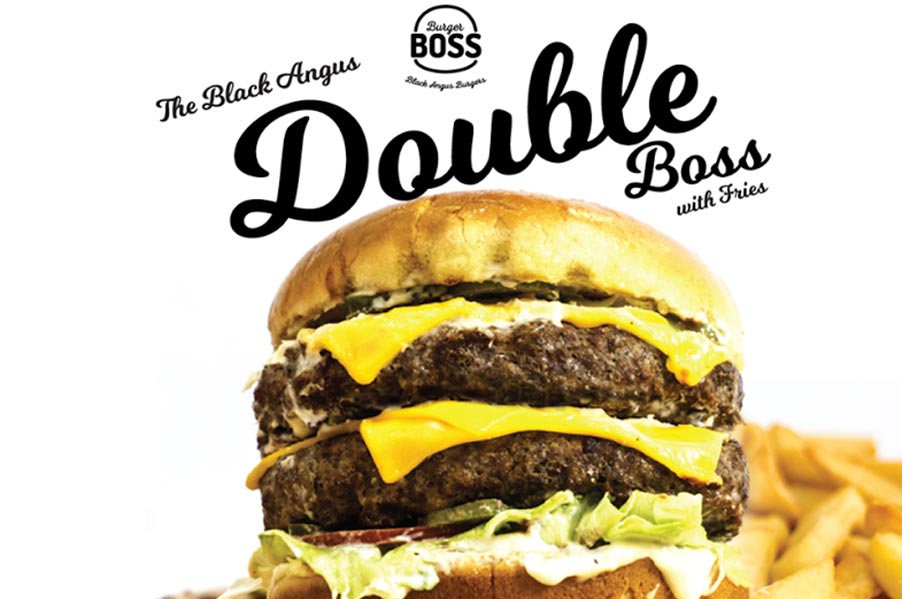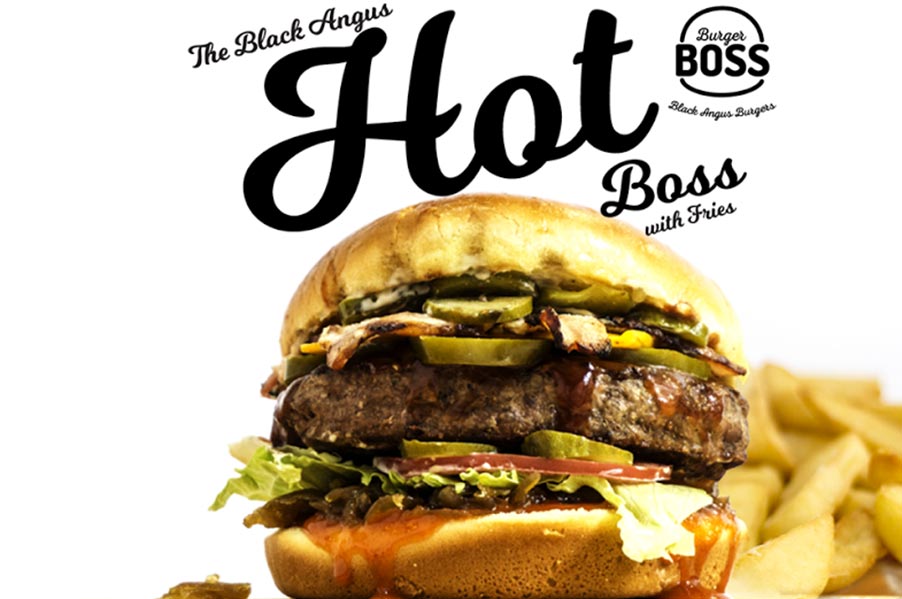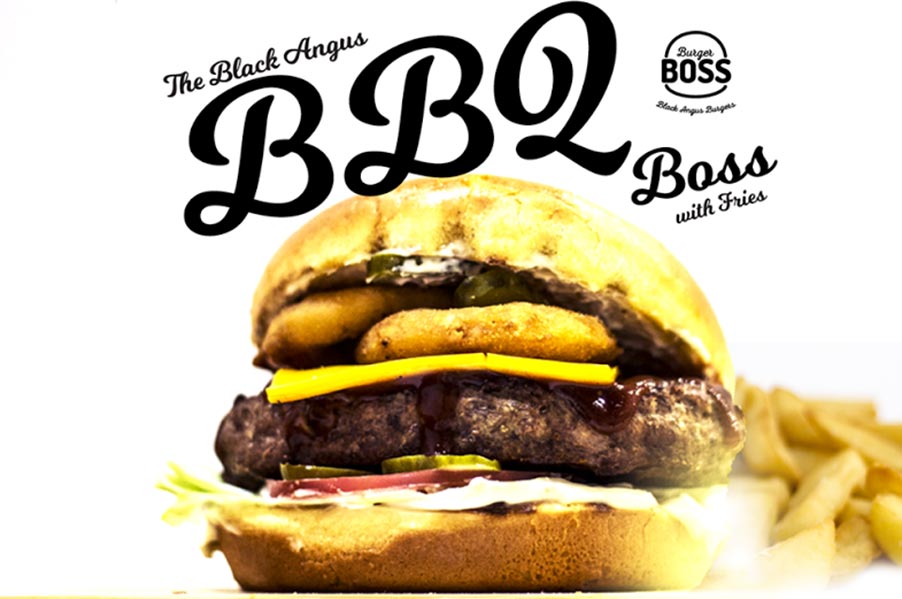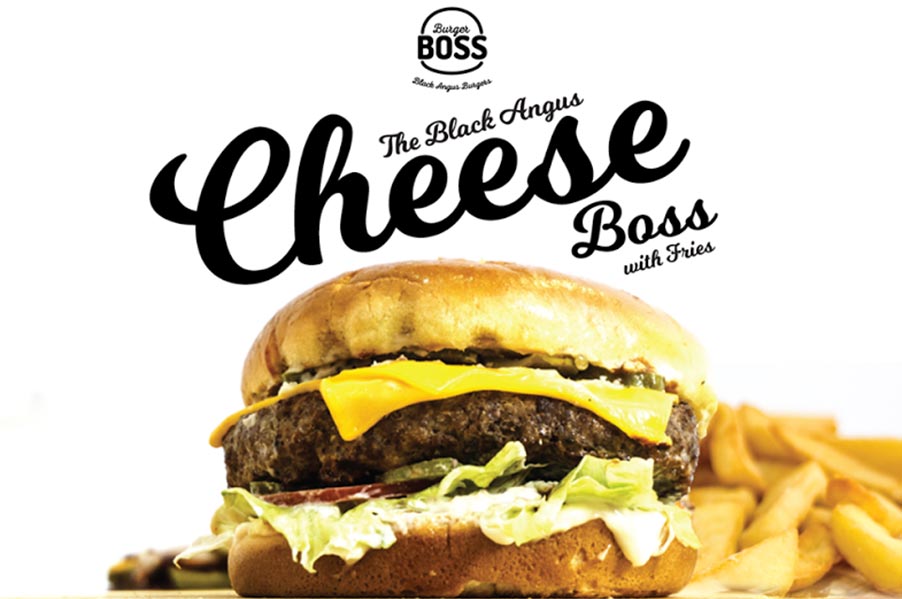 ---
Description
Burger Boss cooking up 200gr Certified Black Angus Burgers in Limassol. Take Away & Delivery - Order online burgers straight to your door like a Boss!
All of our burgers are 200gr, made from 100% Certified Black Angus Beef and served with iceberg lettuce, tomato, Boss sauce and a side of Boss French or Golden fries or Paprika Wedges.
Burger Boss & Certified Black Angus Beef
With great pride we present our burgers from certified Black Angus beef.
It comes from a select type of cattle, of highest quality, that roams freely on a cultivated pasture, that produces a meat that has no added artificial growth hormones and with less harmful fat and cholesterol.
The meat is tested for specific standards and certified under strict procedures by an independent body, in order to always offer the exquisite taste and soft texture.
This is the meat that we chose to offer our BURGER BOSS friends that will always come to us and thus served to you in the freshest quality available.
With the certified Black Angus Beef you can be sure that every bite will be delicious and juicy, that's because only the 8% of the produced beef is in line with the standards of certified Angus.

Special Features
Catering
Delivery
Good For Groups
Outdoor Seating
Take Out
Walk-Ins Welcome
Timetables
Monday: 12:00PM - 11:00PM
Tuesday: 12:00PM - 11:00PM
Wednesday: 12:00PM - 11:00PM
Thursday: 12:00PM - 11:00PM
Friday: 12:00PM - 11:00PM
Saturday: 12:00PM - 11:00PM
Sunday: 12:00PM - 11:00PM