;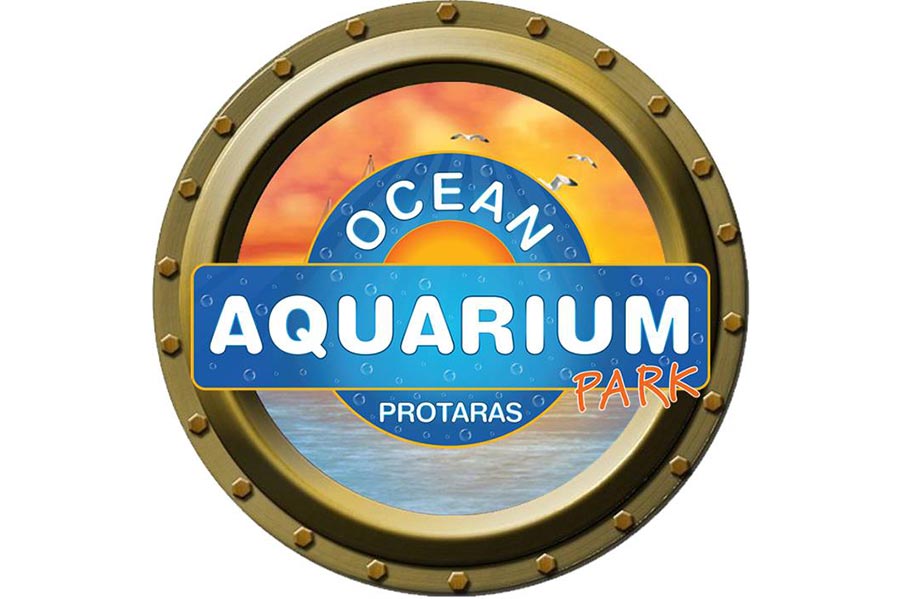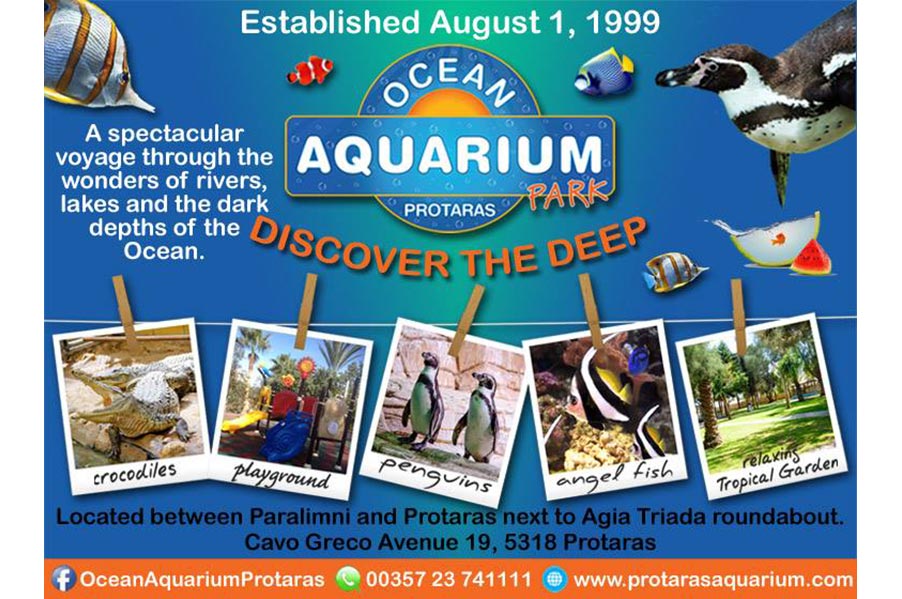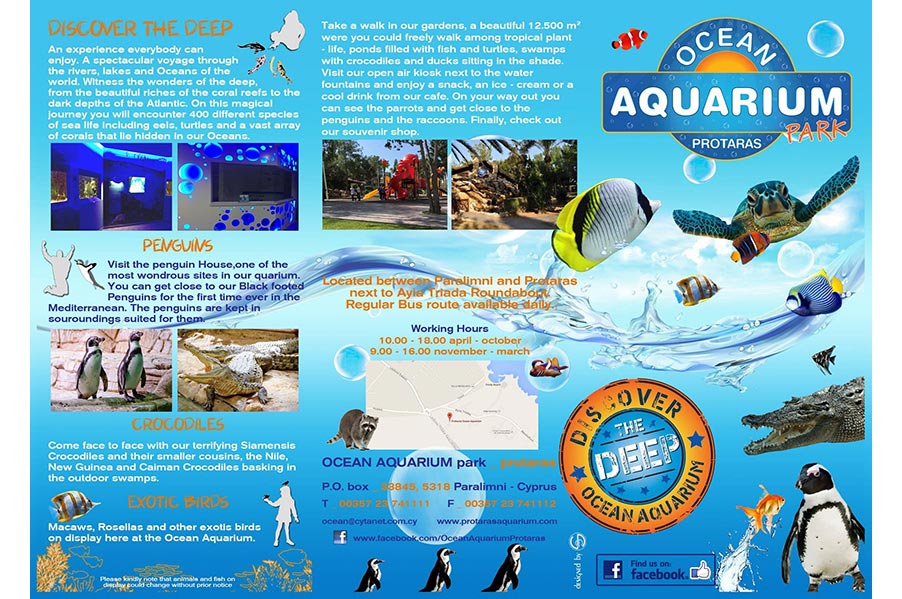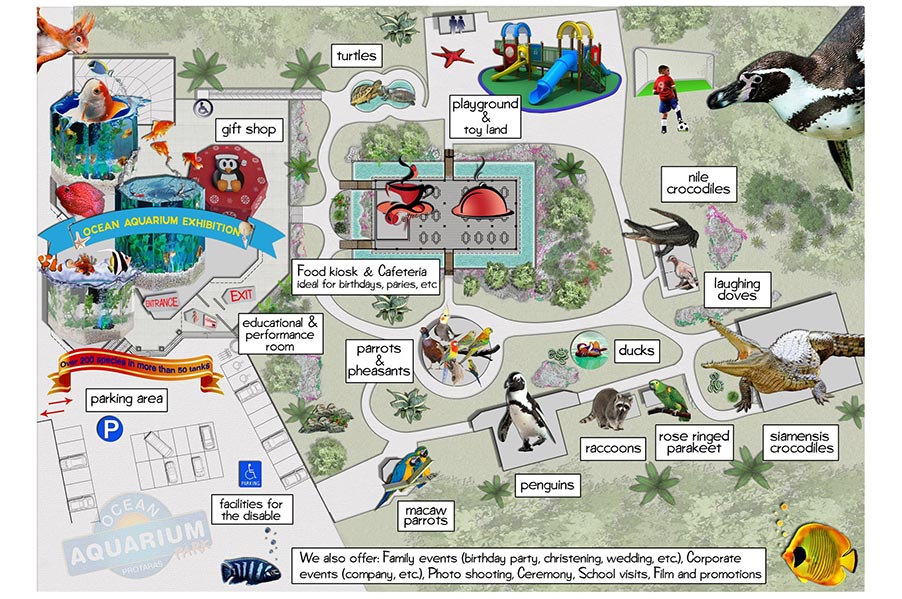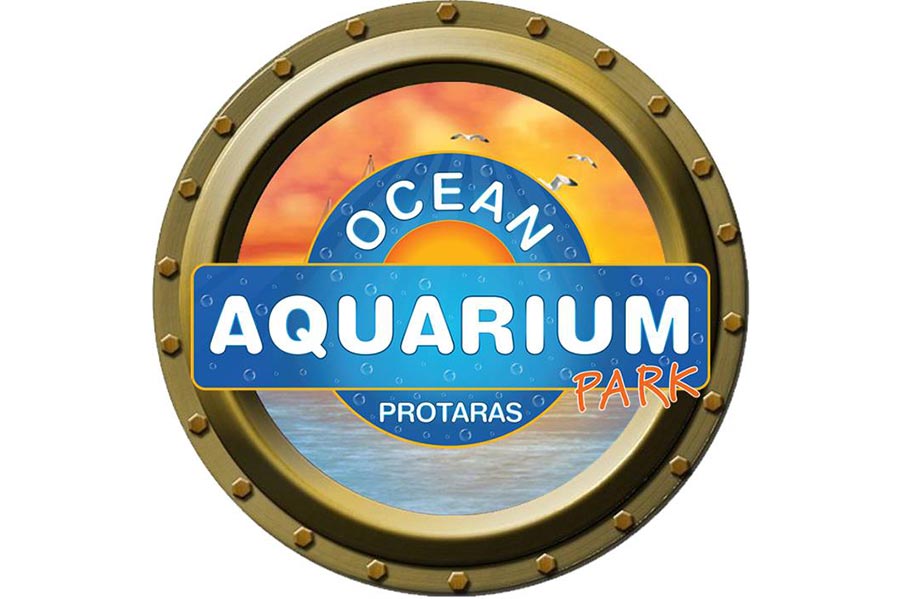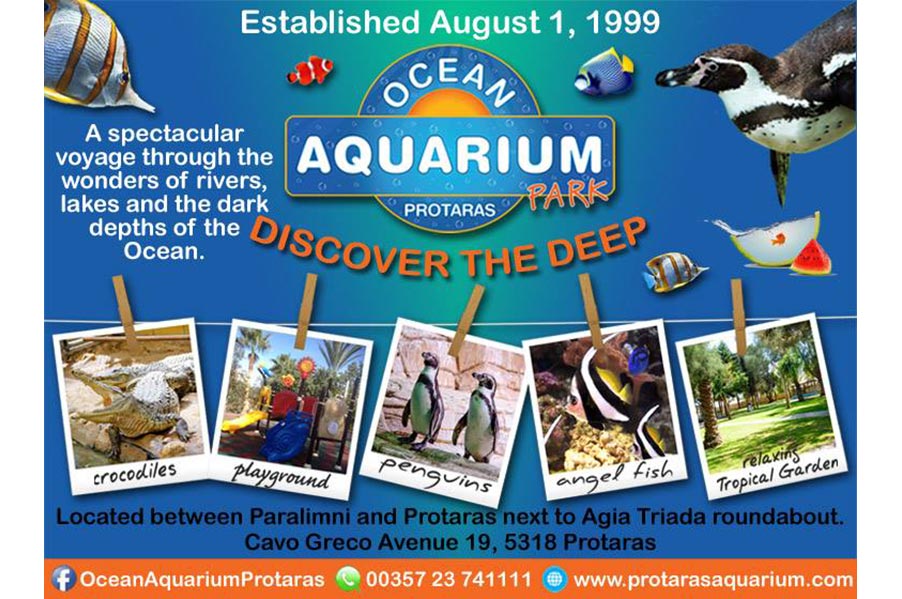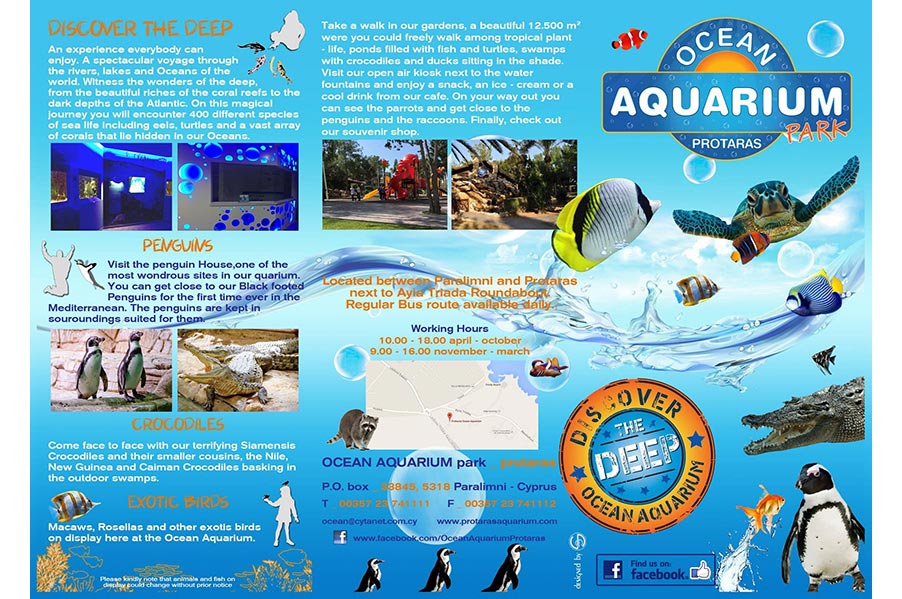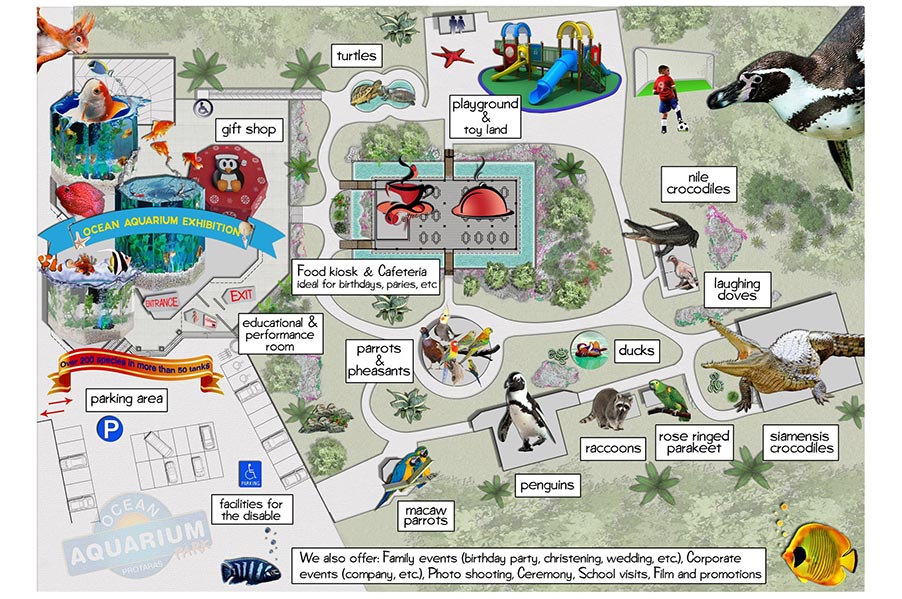 ---
Description
OPEN ANNUALLY
Welcome to Protaras Ocean Aquarium, home of 1,000+ species, such as piranhas, stingrays, turtles, crocodiles, penguins and many more. Relax, unwind and delve into the depths of the exciting and diverse underwater world or take a walk in our beautiful 12,500m2 tropical gardens.
Discover the Deep!
An experience everybody can enjoy, a spectacular voyage through the rivers, lakes and Oceans of the world. Witness the wonders of the deep, from the beautiful riches of the coral reefs to the dark depths of the Atlantic. On this magical journey you will encounter 400 different species of sea life including eels, turtles.
Penguin house
Visit the Penguin House, one of the most wondrous sites in our Aquarium. You can get close to our Humboldt Penguin friends for the first time ever in the Mediterranean. The penguins are kept in surroundings suited for them.
Crocodiles
Come face to face with the terrifying Siamensis Crocodiles and their smaller cousins, the Nile Crocodiles baking in the outdoor swamps.
Exotic Birds
In Protaras Ocean Aquarium you can also admire our wide range of exotic birds that hail from many different places across the globe.
Tropical Gardens
Take a walk in our gardens, a beautiful 12,500m2 were you could freely walk among tropical plant-life, pond filled with turtles, swamps with crocodiles.
Open Air Kiosk
Visit our Open Air Kiosk next to the water fountains and enjoy a snack, an ice cream or a cool refreshing drink from our café.
Don't miss out
Protaras Ocean Aquarium is a must-see, and one of the best things to do in Cyprus. A trip to the Protaras Ocean Aquarium is fantastic fun for kids, families.
DATES- WORKING HOURS
April – October 10:00 – 18:00
November – March 09:00 – 16:00
December 24th – 25th CLOSED
December 31st – January 1st CLOSED
Green Monday CLOSED
Easter Sunday CLOSED
Special Features:
Free Wi-Fi
Bus station within 20m (You can find us with OSEA Busses 101,102, 711)
Free parking lot
Special Packages Available for Groups and Special events
(more information can be found on website)
Price Index:
Adults 13.00€ Children (2 – 12) 7.00€ Infants FREE
Payment Methods:
All major credit cards and cash