Nikitas & Co Chartered Certified Accountants
;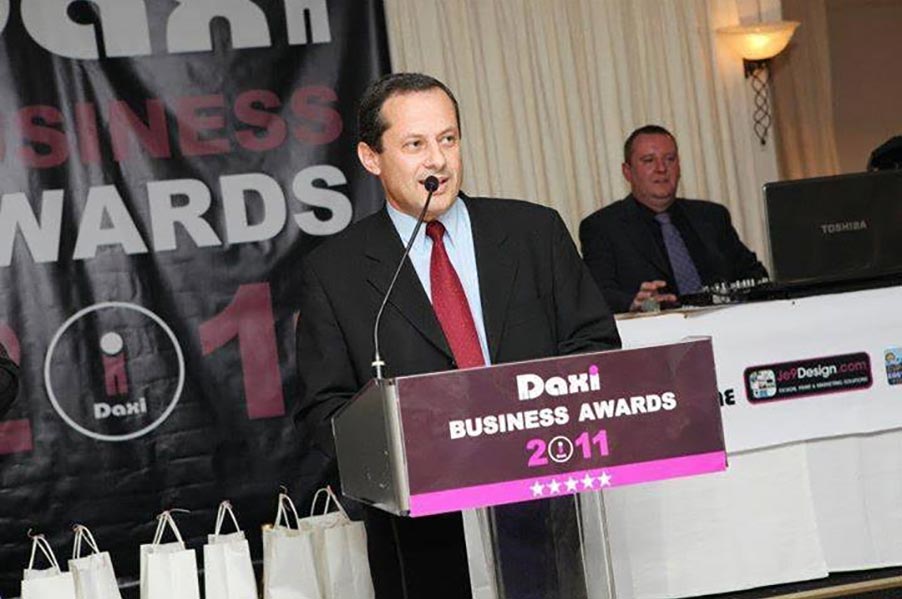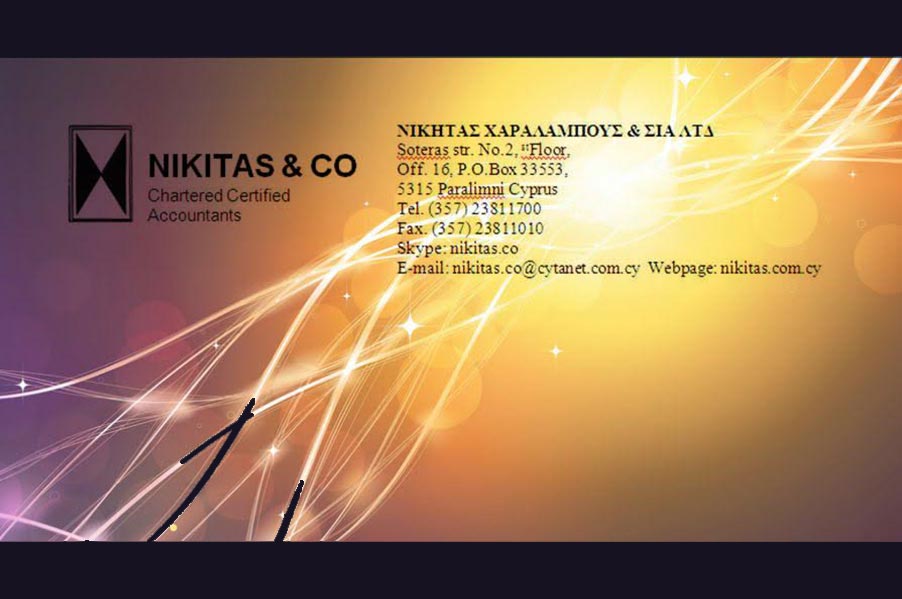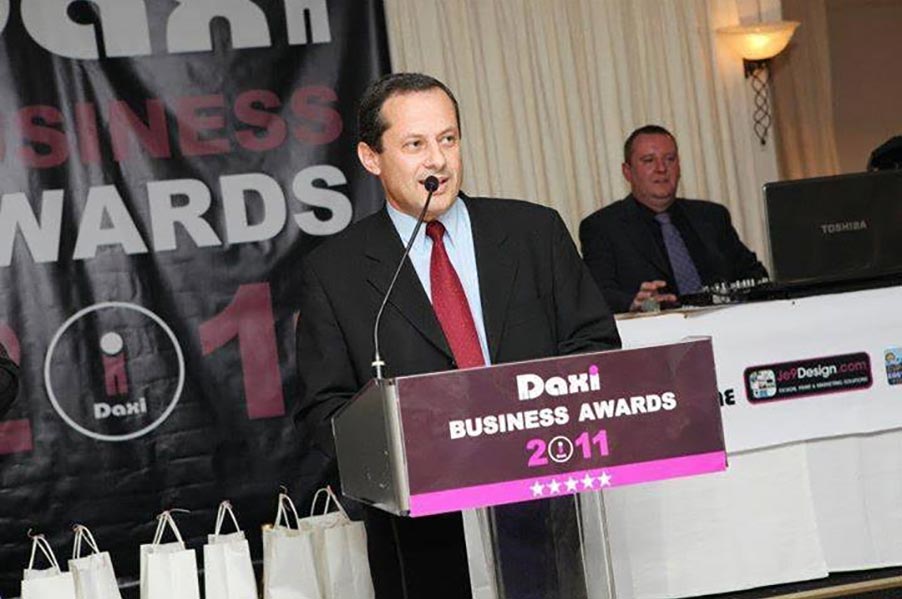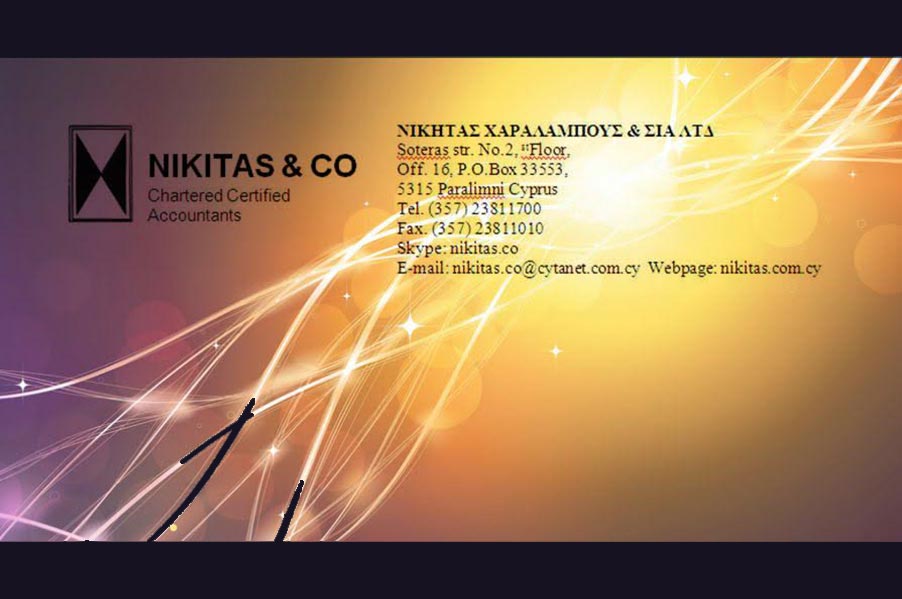 ---
Description
We have been serving our global wide clients since 1992. Amongst others we specialize in accounting, auditing, secretarial, taxation, consulting, legal and property conveyancing, and our staff offers quality and reliable consultation you can count on.
Our friendly and professional staff is here to answer any questions you may have about our company or our services.
Whether you need any of our services or just some business startup advice, we have what you need at reasonable prices. Our goal is to provide you with courteous, expedient, professional service of the highest caliber.
Below is an overview of the services and solutions we provide. In the same convenient, quality service that has made us a leader in the accounting field.
SERVICES PROVIDED:
- Bookkeeping
- VAT Returns
- Secretarial
- Invoicing
- Payroll
- Monthly Management Accounts
- Registration of Companies and business set up
- Management Consultancy
- Due Diligence Reports
- Feasibility Studies
- Tax Forms
- Property Investments Consulting /
- Conveyancing
- Legal Services
PAYMENT METHODS:
- All major credit cards
- Cash
WORKING HOURS:
- Saturday: 07:30 – 18:00