;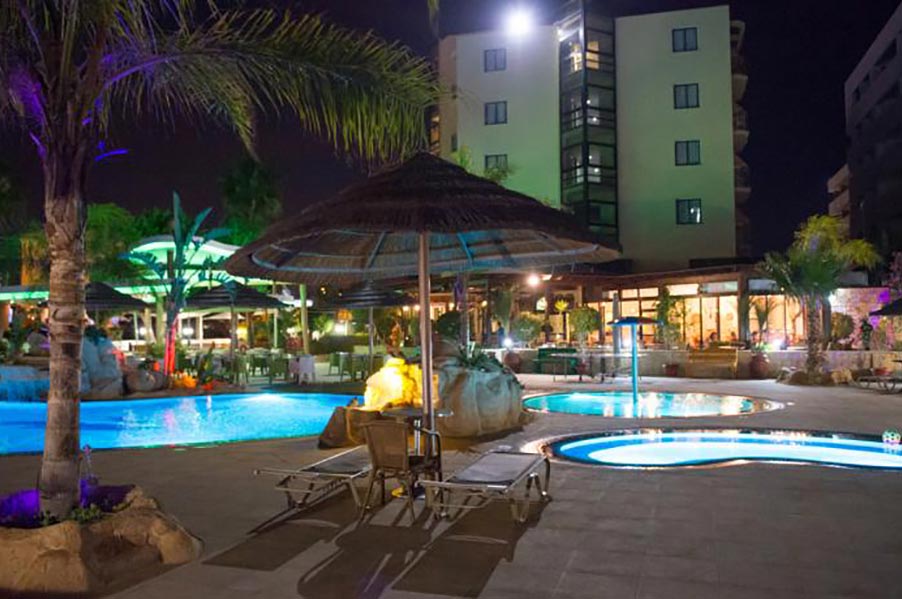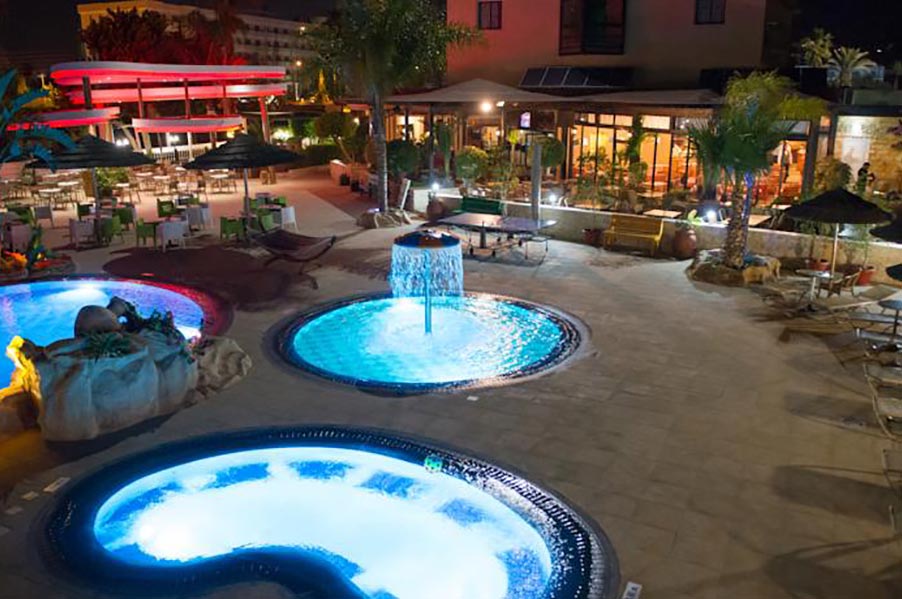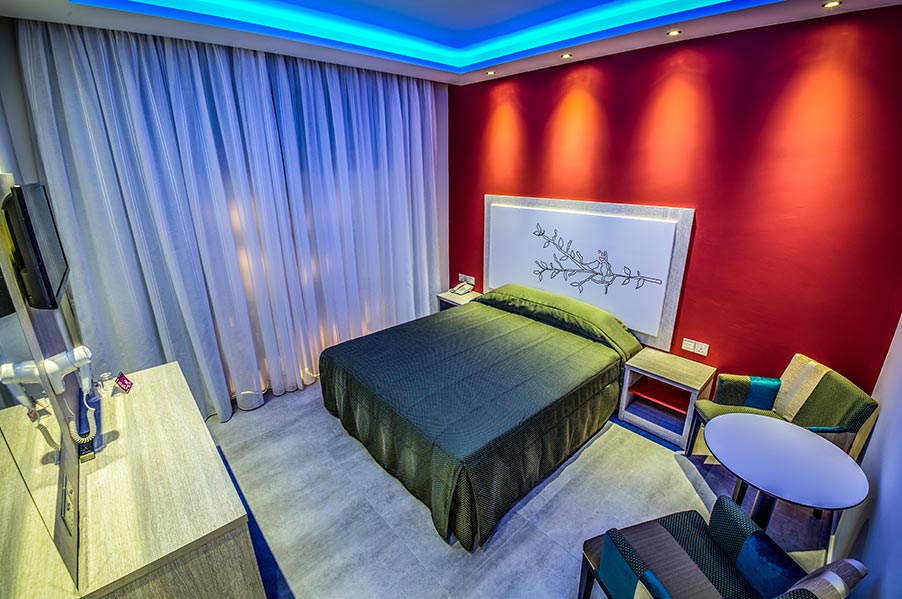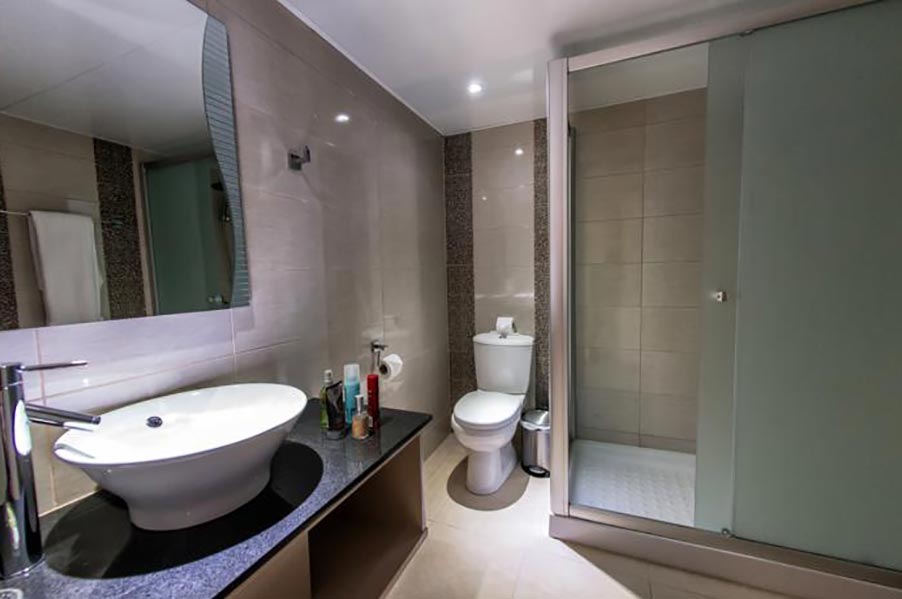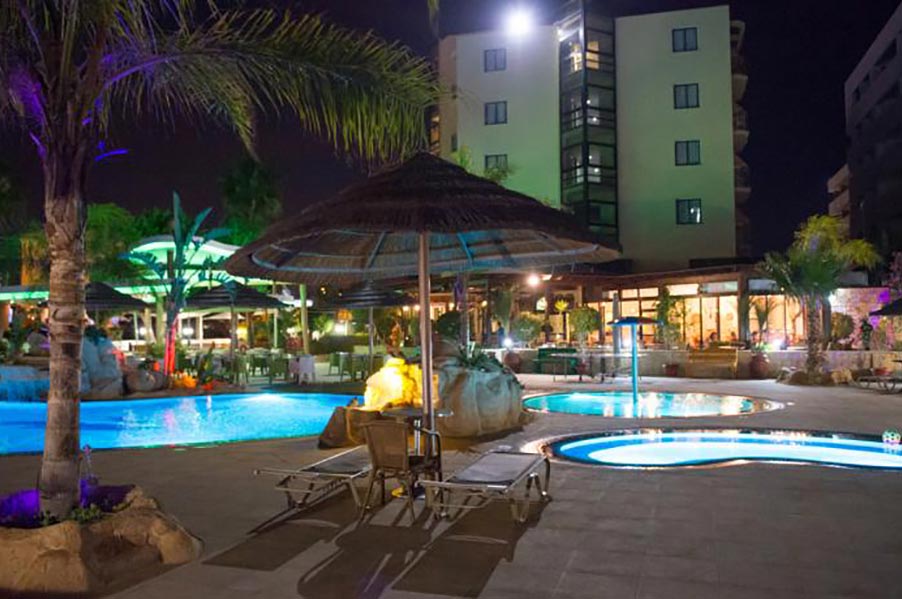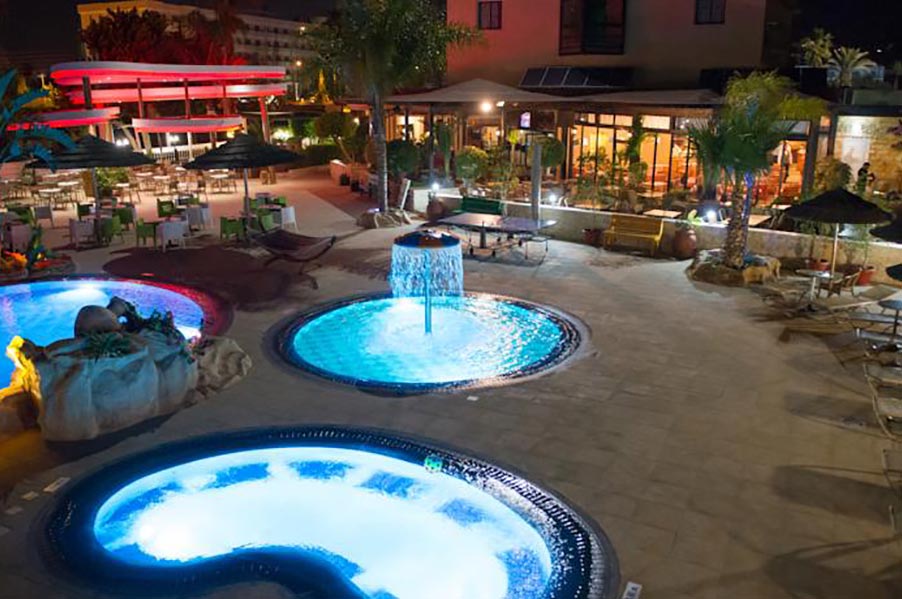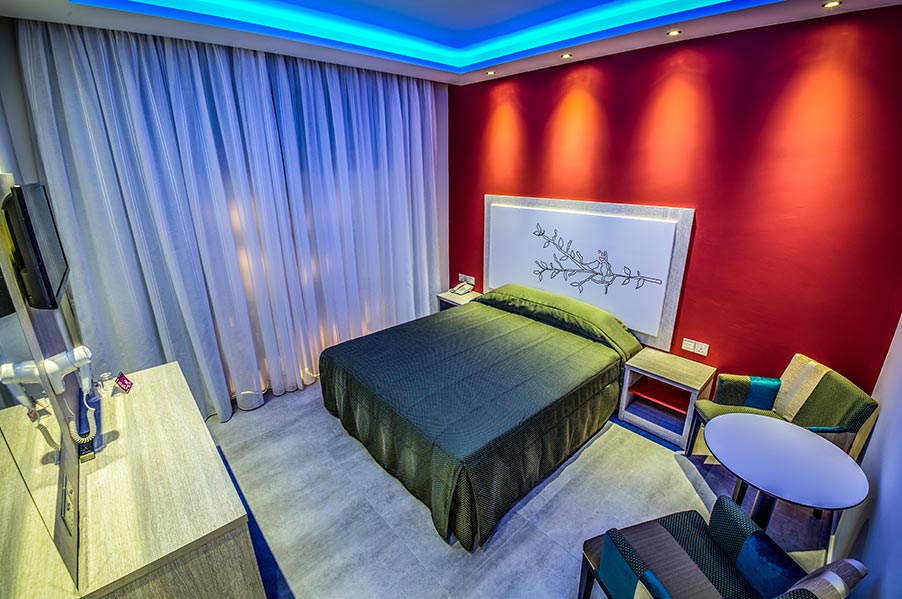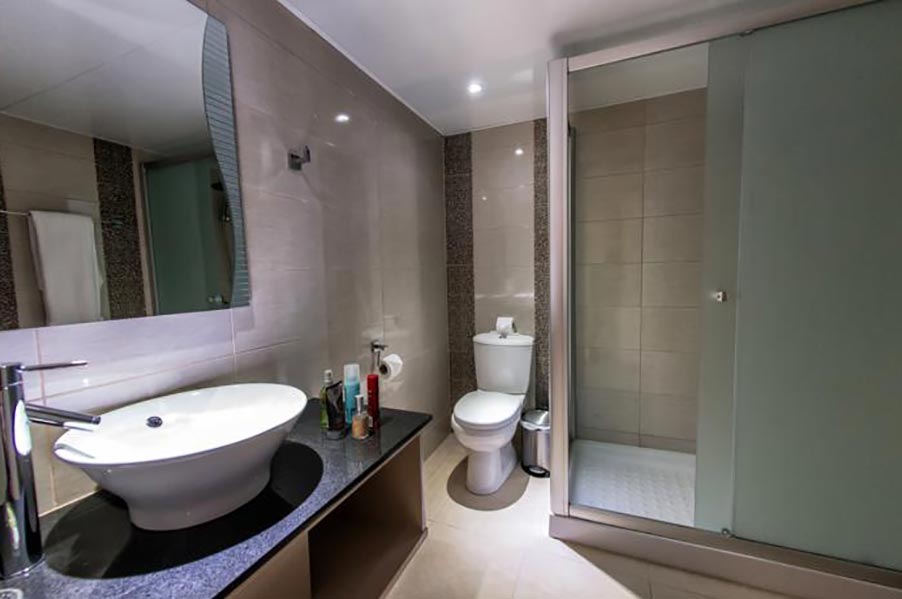 ---
Description
Guest Service Information
Check in: 14:00hrs
Check out: 12:00hrs
Number of Lifts: 2
Number of Floors: 4
Air Conditioning: Central heating and cooling system
Electric Current: 220 / 240V /50HZ
The hotel
The "Stamatia" Hotel, an officially 3 star hotel, is one of the most prestigious and extremely popular hotels of Ayia Napa. The hotel is well known for its friendly staff and relaxed holiday environment. The hotel can offer: side sea view rooms, sea view rooms, superior rooms, inland - ground floor rooms that some of them support disabled people facilities.
Location
The Stamatia Hotel is situated in one of the best locations in the resortof Ayia Napa and a minute walk away from one of the most beautiful sandy beach in Cyprus, with breathtaking views to the crystal clear waters of the Mediterranean Sea. A two minute walk brings you to the resort's picturesqueharbor with its many restaurants and taverns. The attractive sandy beach it is only a minute walk away and the resort's busy nightlife is close by, making this hotel an ideal choice for everyone.
Guest Room Facilities:
- Air Conditioning
- Central Heating
- Double bed or twin beds
- The balcony or terrace with an outdoor table and two chairs
- Bathroom with bath/shower or shower cabinet
- Dressing table
- Hairdryer
- Mini Fridge
- Balcony
- Radio TV
- Satellite Color TV
- Private Safe deposit box
- International direct Telephone line
- Wi-Fi Internet connection
- Smoke detector
Guest Services Facilities:
- 24 hour reception service
- Free Wi-Fi Internet connection in the Lobby area
- Currency exchange
- Car Rental
- Sightseeing tour
- Taxi service
- Free parking
- Laundry and Dry cleaning
- Coin self-service washing machine
- Free iron-board
- Free Iron with refundable Deposit
- Beach towels
- Luggage storage
- Curtesy room-Facilitating late departures
- Multilingual staff
- Babysitting upon request
- Doctor on call
- Floral services
- Hotel's shops (next door) for newspapers/drinks/gifts/souvenirs
Public areas
- Spacious Lobby
- Sun terraces
- TV lounge
- Bar
- Restaurant
- Pool Bar / Snack Bar
- Terraces
- TV Room
Restaurant & Bars / opening hrs.:
"ESTIA" Restaurant:
- Breakfast Buffet & Live Cooking: 7:00-10:00hrs
- Lunch Buffet:12:30-14:00hrs
- Dinner Buffet: 18:30-21:00hrs
Dine in style and relax in the romantic atmosphere of our restaurant,hearing the roaringof the waterfall waters,while you taste the flavors of the Mediterranean cuisine or our special theme nights serving international food.
- Monday: Chinese Buffet
- Tuesday: Italian Buffet
- Wednesday: Thailand Buffet
- Thursday: Mexican Buffet
- Friday: Cyprus Buffet
- Saturday: BBQ Buffet
- Sunday: "Stamatia special" Buffet
- Walk - ins welcome, takes reservations, waiter service
- Suitable for groups, job meetings and birthdays upon request
Enjoy LIVE COOKING every night.
Dinner Dress Code: Smart Casual (no shorts for men at dinner)
"All Inclusive Packages can be booked via website"
Food: Breakfast, Lunch & Dinner and Snacks at different times between meals, are provided until 21:00hrs. Tea, coffee & biscuit from 11:00-23:00hrs.Ice cream from 11:00-23:00hrs.
Drinks: UnlimitedLocal alcoholic and non-alcoholic drinks, draught beer, house wine (over 18's only) and soft drinks, from 11:00-23:00hrs, all at hotel bars and restaurant. (Freshly squeezed juice not included)
ONE DRINK per person at a time
Important note: In case of Food Allergy, guests should inform urgently either, the Reception or Restaurant Manager or the kitchen cook.
"POSEIDON" Pool bar/ Snack bar
- 10:00-17:00hrs
- All Day Light Dining - A la carte menu
- Drinks/Snacks / Ice Cream
- All Inclusive Snacks: 11:00-12:00 & 16:00-17:00
"DIONYSUS" Bar
- 10:00-24:00hrs
- All Inclusive Drinks: 11:00-23.00
Sports and Leisure:
- Outdoor fresh water swimming poolwith waterfalls
- Swimming pool loungers and umbrellas
- Pool Jacuzzi
- Kids' pool
- Gym
- Sauna*
- Massage room/Professional massage treatment *
- Pool table *
- Dart boards
- Table-tennis
- Internet corner *
- Free Wi-Fi in Lobby area
- You can also seek out all sorts of sea water sports offered at the beach.
Making it easy for you and the kids
- Kids' fresh water swimming pool
- Play area
- Early meals
- Children's high chairs
- Babysitting if required
- Free baby beds
Entertainment:
Live program / Music at least twice a week
Payment Methods:
- Credit Cards accepted: Most Major Credit Cards
- Cash